Are You A Taught One? That Remains To Be Seen...
Jesus called His twelve disciples together;
Twelve was the number of them;
Judas was one of the one's sent out;
The power to heal was in him.
Only to the Jews were these men sent;
Not with peace; with a sword;
You shall not have finished 'till I return,
in the power of My reward.
Even John, of whom it was said:
Among men there is none greater;
I think he wondered what was going on:
Is Your Kingdom for sometime later?
It was said to him to not be offended;
The power of God has been witnessed:
Ascended;
Who said 'Yes' and who said 'No',
when God's Kingdom was offered to them,
we have no way of knowing but what I've observed:
The offer is now to the 'unclean' men.
Was He really saying, Before you are thru,
I will have already paid for you?
It doesn't seem like 'the twelve' really knew,
because they tried to stop Jesus in what He chose to do.
Is this, in fact, what turns 'peace' to a 'sword'
and brings God's judgement because I have ignored...
The offer of Him, universally:
To set up His Kingdom to visually see?
His offer to them was a lifetime of peace;
At their rejection, did that offer cease?
I've heard it taught: Well, that couldn't then happen;
He hadn't yet been to The Cross;
He told them: Before you have even finished,
I will be back......Needless loss!
I wonder: Would that have changed John's destiny?
Well, we stand with less excuse:
They expected His Kingdom to be set-up then;
We preach a greater abuse......
We will fly up to the sky; Then, we will all be one;
We'll have His great power when we return....
BUT, He said: John is Elias, who was prophesied to come!!!
Don't changed these power filled words!
If you are afraid; He understands that;
But don't change His Truth into Satan's facts;
The good news He was offering unto the poor:
In My Kingdom, pain and suffering's no more!
Do you really think He meant: Wait 'til you die?
Then, why are you saying you're justified?
What good does justification do,
if it doesn't produce wholeness in me and in you?
The meantime, age and decay can kill;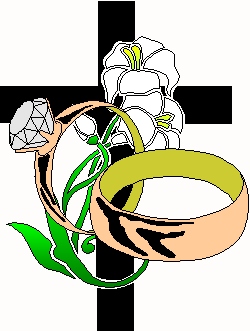 His offer remains...If you will
Matthew: Chapters Ten and Eleven
April 15th, 2005