The Wrong Recipe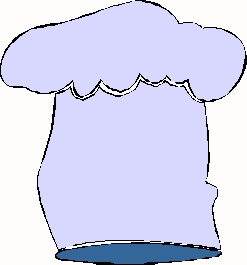 You cannot give what you donít have yourself;
Boring companions sit upon that shelf;
Boring frustration; Not a good mix;
I think, a recipe for making me sick!
I wondered why the utterances that rhyme;
Because, I donít Ďowní them most of the time;
And, yet, I know when He comes in the room,
Heís revealing His Heart,
thatís been birthed from Loveís Womb.
So, this isnít coming out of my life;
But, rather, an interruption,
that Truth wants to say about His way;
To counter The Lie of corruption.
To interrupt time, with these many moments;
How far will this Love go?
I feel like itís mine as He begins His rhyme
and Iím left in His afterglow!
I can see this could be very dangerous for me:
To allow any kind of deception;
This isnít just false humility;
Believe me; I know who I am.
If itís true, I canít teach what Iím not one with;
Is this why, then, prophecy:
To bring into the Earth what I donít yet own
but what I, in these Ďmomentsí do see?
When I re-read what Heís rhymed to write,
I donít want to leave that place;
Yet, I know itís time to walk out what Iíve heard;
I truly thank God for His grace!
At those times, I think: Stand back!!! I can do this!!!
And then, when I start to walk,
oppositionís right there waiting for me,
as if We had never talked.
Itís important for me, based upon what Heís said,
to know that fact is faith
and will not be led into anything short
of every instruction Iíve read.
So, thou Iím not there yet, I intend to go on;
Not dance to the tune of the enemyís song!
Would I not let you know the plan that I have?
Thatís what He said to Abraham!!!
I see the importance of my persuasion;
That I, too, will understand:
The Day Abraham saw and rejoiced over that;
Is That Day that is close at hand.
All of these utterances have been leading to this;
His Time that is shortly approaching;
To think that Heíd sit down and tell me these things;
Joyís strength He is surely evoking!!!
This utterance was started a long time ago
and then, I laid it aside;
Some of these things, I just couldnít hear;
Or, perhaps, I couldnít abide.
When He speaks of the wonders He has in store;
I wonder what I have been waiting for.
Right now, Iím not sure of every step...
but, it could be, I havenít heard it yet.
Of this one thing I am absolutely sure:
Anything less, I donít want to endure;
So my expectationís to be sure that I hear;
Because, as I do, thereíll be no thing to fear!!!
Completed April 20th, 2005