What Obedience
Are We Talking About?
A small child wants what it wants
when it wants it;
Has that part of me yet matured...
to say, from my spirit:
No, you canít have it;
It says so right here in Godís word.
Now that all sounded good,
until I just read:
A rule wonít make what the child wants
stay dead;
But, when I became a new creation,
because of the offer I heard,
I was told that perfection could only come
by obedience to Godís word.
Well, what obedience are we talking about:
By my strength to make myself pure?
Or the obedience that tells me
that Jesus did that
and Iím not the same as before?
Now, if I donít hear this from Him
every day,
condemnation will pick another way...
that will seem so right;
that will look so good;
A burdensome act with so many Ďshouldís!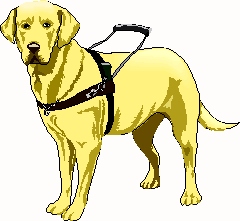 So, the show dog gets trained
but never set free
to walk on the road to itís destiny;
How important to know
that you are a pure-bred...
that is living a life
of a mongrel instead;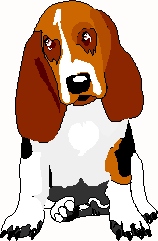 But, the trainer is wise
and lets the pup know
the value of him
as he starts to grow.
The stance of the pure-bred
breaks thru now and then;
Yet, the mongrel takes over
and back to the pen;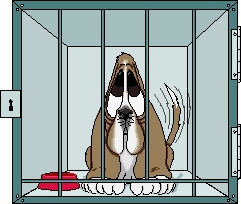 The pedigreeís written
but the pup doesnít know
heíll take the gold cup,
when heís ready to show.
The meantime, the trainer,
with this set vision,
prepares the arena
with every decision.
The bonding has started
with trust now engaged;
The pup spends less time
in the training cage.
He even looks different;
The mongrel is lost;
Unleashed, he walks proudly
with his chosen boss.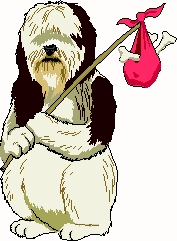 Now, I am not saying
that you are a dog;
But Iíve experienced this
to be true;
When I, like my Father,
will always remind;
The pedigree comes into
my view.
I know, with Selah, my special dog,
I kept telling her she was good;
Along with the training,
loveís trust manifested
and she decided she would...
rather please me
than have her own way;
And, like Father, I knew
that she would obey!!!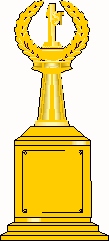 December 29,2004