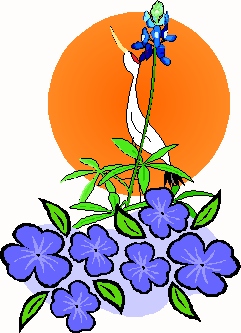 Did You Know?
Did you know that your spirit has itsí desires;
and they are not those of your flesh?
Your flesh is not evil; It just wants some care,
from your spirit, so that it can rest.
It wonít leave you alone, if itsí needs are not met;
Like an undisciplined child, will take all it can get.
But, whose fault is that? Iím thinking itís yours;
We could blame it on God because He has ignored...
most petitions weíve presented to Him;
and then, we look stupid in the eyes of men!
I know that He said, my spirit has power;
Has not understanding killed my finest hour?
He said, if I seed to the flesh, thereís a harvest;
In other words; I will produce;
He also said, Be not deceived
or I could create my abuse.
What He said He seeded to my spirit for good,
is not like religion taught that He would.
He will not be mocked; Of that I am sure;
But, without understanding, I could lose this war.
These pearls are a valuable commodity;
Nothing but His Truth will suffice;
Laboring to reject any kind of deception
to get to The Pearl of Great Price.
If whatever I seed really will produce,
itís important that I understand...
What really is: Seeding to the flesh;
right now; right here, in this land?
This tells me I do have very great power,
to determine what is my outcome;
So, I want to be sure that when I begin,
I have really begun.
How then, do I really sow to the flesh?
What is the action I do?
If you really donít know, then, please,
donít speak;
Iíve had all the Ďpat answersí I can handle
this week.
But, if youíve been wondering yourself,
what Heís saying;
If you have had any inkling;
Iíd sure like to hear what Heís said to you;
If youíve heard, perhaps, what Iím thinking.
After wading through religion, so-called;
It seems to me, revelation:
That Iím seeded to win by Himself, Himself;
And He will give me His explanation.
I donít think Heís playing a game with me;
I think His intention is, that I will see
and be able to practically walk this out...
to harvest all that Heís talking about.
I think, if I donít really understand
or it isnít working for me;
Itís been almost heresy for me to admit,
for fear that someone will see.
Then, by this pretense, I have to say:
My Father sent tragedy; This is His way;
What a grotesque figure this has brought forth;
With a life of its own that does enforce...
I think, with my power so I never will see,
that Godís Truth has been seeded to set all captives free.
Is it worth exposure? Do I want to live?
I find no pleasure in Satanís sieve.
*I just read a teaching that rocked my boat;
But, then we discussed it; Now Iím starting to float.
Is that the vision He wants me to see?
Donít make excuses to justify Me!
Who do you thinkís at the helm of this vessel?
You? (thatís been seeded to see?)
Iím steering this ship, so you can admit
and get explanation from Me!
With you at the wheel, this ship will sink
and drown the seed that I sowed;
But the wings of My Spirt are over you;
Freely ask what you need to know!
Pride and pretense will not allow this;
Theyíll build their own edifice;
But thatís not what I have seeded in you;
My Seeded is organic: The Best!
It never decays; It never withers;
Itís already entered itsí rest;
Itsí genetics are Mine; Itís been pre-designed
to come through the hardest of tests.
These tests arenít designed for your destruction;
When you see the storms, youíve made many assumptions;
Rather than saying, you donít yet trust Me;
Then, you try to give answers as if you can see;
Well, the storms that are coming, will take My view;
Thatís why I seeded Myself in you!
Stay on the ship; Thatís My place of safety;
Thereíll be no, ďMan OverboardĒ!
Discuss openly things you donít understand;
Guaranteed; You wonít be ignored!
Youíre right where I want you; Right by My side;
Thereís no place to run and no place to hide;
Soon that wonít be a necessity; Soon you will know: You are seeded in Me!
Itís imperative you experience the depths of My Love;
This will still the storms; Youíll be totally persuaded with My ecstacy: The reason that you were born!
Then, I can say what has been in My Heart: Well d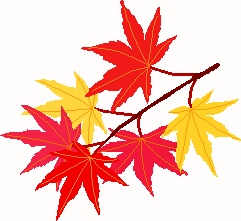 one, My Son and My Heir;
You can now navigate the strongest of storms
and not pull into port for repair.
There isnít a storm that will take you from Me;
You can navigate now, your sure destiny;
He can huff and puff, but to no avail;
Your course is set and itís time to set sail!!!

February 13th, 2005