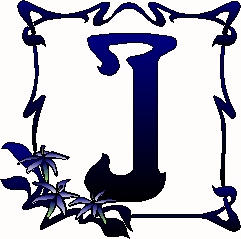 Will You?
God has a reason behind every rule;
Do you think that He loves to torment?
His Decree of Wisdom in what right-being is;
With or without your consent.
He spoke who He is; This revealed His heart;
Anything less: Cursed before you start!
Oh, youíll have a chance to walk this out;
Thus, revealing your heart is not changed;
Stubbornly set in your way to be right:
Emotionís Road for the insane.
These roads, youíre creating with your own power of ďrightĒ;
Until His instructionís no longer in sight;
Your self-reasonís creating spots and decay;
Unacceptable sacrifice to His Perfect Way.
Does it scare you to think, your instruction has been
from the mind of your reason and not from Him?
If it doesnít; It should; Donít be swept away
to let your reason be lord another day.
No! It isnít confusing, only in your mind;
My words are clear and concise;
The way off from that road, with itís spine- curving load;
is one Perfect Sacrifice!!!
Quit twisting My Words, to make them say
what will justify your feeble way!
You know that song: ďThereís a Place for UsĒ?
Well, you know, there really is
A place for us where no burdenís dwell;
A place that really exists;
Have you been there yet? Do you want to go...
to this place self-reasonís not allowed to grow?
This place where Perfection has built Her City;
This place with no need for emotionís pity;
This place, My sure hand will lead you to;
This place on this earth thatís pre-paid for you.
If you would this (John)is Elijah who was to come;
Will you?
From teaching on Malachi Lesson #5