Pre-Destined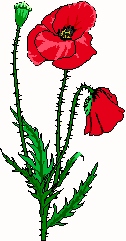 How can I prove that Iím really sorry;
Stop doing the things that I did?
Repentance is more than just an emotion;
Itís My way so you will live.
Are You saying that I can change myself?
Of course not; Iíve formed My creation.
This does require an action by you;
Otherwise, itís just information.
What about the ones Iíve offended before?
You move on the ones that are here;
This positive action will kill your pride;
Along with stopping all fear.
Thereís a lot of talk in My Church today
about not giving in to the flesh;
Left to your strength, without My instruction,
youíll continue your life in this mess.
Theyíve sadly confused this time in communion;
Taking thought to uncover offences;
This remembrance: Rejoicing in who you are;
Will cause you to tare down these fences.
The fact that youíre even asking Me this,
lets Me know there is stimulation;
From My Spirit in you, responding to Me;
And I answer with no hesitation.
This should encourage and not condemn;
Together weíre killing the flesh.
My plan for you will never change;
To give you the very best.
I wonít tell you more than you can do;
So offences wonít keep coming thru you.
In My plan for your life there are no ďwoesĒ;
Thatís only for lords that wonít expose,
Their deepest hurts, that have kept them in prison;
And deny with their choices that I have risen;
To meet all of their needs, which I long to do;
So letís do this now with who Iíve made you.
You see, your offences were one of the bars;
That kept them locked up not to see;
Now, Together Weíll walk in this great delight;
And help them, as well, to get free.
Oh, offences will come; thatís the very Lieís nature;
Iíve formed you to heal the wounds;
Itís a double healing for you and for them;
And youíll see that very soon.
You just canít afford to walk with Me;
And be so quickly offended;
This leaves a big hole only kings can fix;
And his poison holds you suspended.
Then he takes the keys that I died to give you,
To set the captives free;
This very great theft puts you back in jail;
And separates you from Me.
As far as the ones that have since gone on;
Donít worry, they will know;
When My Spirt leads, there is no time;
Even past eternity grows.
You didnít know how much was at stake;
To this seemingly little action;
Is it clearer now, this fight that Weíre in;
That brings such great satisfaction?
Iím so glad you came to ask of Me;
So that I could tell you ďhow toĒ;
Did I not tell even more than you asked?
Unawares, your priorities grew.
You didnít know this is how We fight;
Not the way, Iím sure, that you thought;
Can you see why I said I need all of you;
So the war that I won can be fought?
Iím now sitting here, with no excuses;
In front of this wide open door;
And Iím very aware that my actions will prove;
If Your love, I will still ignore.
Then, I remembered, a long time ago;
A prophecy that I left alone;
He said, ďSatan desires to sift you like sand.Ē
And I thought the guy should be stoned.
Everyone else got great swelling words;
I thought, What is this that I hear?
Iíll just not admit that I felt so alone;
But it left me in total fear.
I was going to ask what others thought;
But I didnít know much then;
And only now, I remember the part;
That You said at the very end.
So, thank-you, Lord, for seeing to this;
Even when I couldnít hear;
The part at the end said, ďDonít be afraid;
Iím praying for you, My dear.Ē
It probably wouldnít have meant as much then;
To know You were praying for me;
What confidence now to know that You;
Have set my destiny!!!