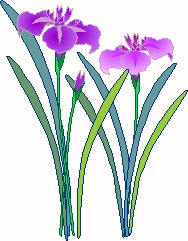 OUR YESTERDAYS
Shalom to My daughter; Shalom to My son;
Stop talking the problem that I've overcome.
Did I say with your strength? Did I say with your might?
Have you been able to win this fight?
We decreed this together; In eternity past;
Do you think what I said could ever not last?
When you read, then remember, this is My blessed way,
And you'll see that I do every word that I say.
What I have decreed will separate water;
So you see, I do keep My word.
Raise up the Standard and stop the flood;
You're not doing the things that you've heard!
Why do you think that I have an order;
A way to walk on this Earth?
Do you think that I'm trying to torment you;
To keep you from being birthed?
When My Son said, "I only say
the things I hear Father say."
What do you think that He meant by this...
We agreed to this pre-ordained way.
Did you know you were there with Me?
Did you know that you heard it too?
Did you know your knee bowed with gratitude
For what I agreed to do?
Then you said, Send me out to this very same Earth;
So I can follow You too;
The loss of You, Lord, would be too great,
To stay here now, without You.
Let me go and be of the very same kind
And bless me with Your "Amen";
So I can always be one with You
And be raised with You again.
For I want to be bone of Your bone;
And flesh of Your beautiful flesh;
I want to be in Your Kingdom on Earth
And experience all of the rest.
I want to be of Your new creation;
To walk forever as one;
To remember Your choice of agape love
That will captivate other sons
So, as they agree, and You send them here;
I'd like to remind them, so they can hear;
All they've agreed that will come to pass;
And captivate them in love that lasts.
Then they'll remember all You've agreed;
The door will swing open and they will be freed.
The plan is finished; Eternity waits;
Blow the trumpet; Swing open, You gates;
The King of Glory will walk right in;
With joy unspeakable; all glorious within.
This is our present, our future, our past;
The veil's been removed; Agape that lasts!
Catch the vision, My son and My daughter;
It's there in My word and it's true;
Then you'll remember that We agree:
As with Abraham, so with you.
You've walked the The Lie for so many years;
And that system has clouded your mind;
But don't be afraid; I'm praying for you;
And remember, that you are Mine!
I've decreed the decree; I've sworn by Myself
And now, there is no One greater;
But I had to say, "Yes"; Just like you;
Right now and not sometime later.
This agreement of Mine also includes;
Opening your eyes so that you won't be used
By the system of death that wants you kept blind;
So you won't see your former glory;
But We have agreed and you will see
That this latter house has been built by Me.
As you gather together and stimulate;
"Command ye Me" for Our destiny's sake;
And remember, you've heard My daughter say:
"Saddle up your horses"; They know the way.
The ride's exciting; There's no bloodshed;
That is what Mine was for;
You'll remember these times in eternity past;
And the way We were before.
You see, My loves, I wooed you then,
To follow Me to this Earth;
Do you think I'd leave you and not complete you;
You, that I have birthed?
How do you measure My love for you?
Well, how do you measure My passion:
What kind of measuring rod do you have?
The one that I have fashioned?
My strong right arm is around your waist;
My lips whispering in your ear:
"Remember Our past; Remember Our future;
You're safe now; There's nothing to fear."
I DISPLAYED IT FOR ALL THE WORLD TO SEE;
DO YOU THINK I WON'T DRAW YOU BACK
TO ME!!!!