WHY? BECAUSE OUR JESUS SAID...
AND, AFTER ALL, HE WAS RAISED FROM THE DEAD!
He said weíd be healed and delivered from wrath...
because Jesus lives in our behalf; (Ro.5:9&10)
And, not only so, He wrote so weíd know:
This is ours now; Yet, we act as though...
His free gift of grace wonít allow us to...
walk in the wholeness that is created for you. (Ro.5:15)
Itís evident that by one manís offense,
The Deceiver then reigned as king;
Itís much more evident, Jesus gift of righteousness...
brought justification of Life into being! (Ro.5:17)
My obedience cannot compete with Jesus obedience...
That caused The Lieís great defeat! (Ro.5:19)
Could the problem then be that I really donít see:
That, because He lives, Life now dwells in me?
Therefore, I continue to try to Ďmeasure-upí...
when He already gave me the Fullness of His Cup!
Iím no longer Ďboundí to meet my own needs;
Absolutely nothing can damage His Seed;
To walk in His great security,
ito allow His payment to manifest in me.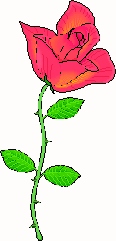 Sin can no longer insert itís hypnotic fangs...
because His Grace took us out of The Liarís domain;
So, the issue no longer becomes: Did I sin?
The issue is: Do I believe who I am...
and, with honesty, let Him develop in me...
because I cannot earn His Inheritance; Itís perfect and free!
Now, picture the sweet simplicity of this:
We are in His Garden where Sin doesnít exist!
He chose The Tree of Life by His Death;
Much more, now, His Life has entered that rest!
So, in all that I do, He has passed all my tests;
The Good News The Liar has tried to suppress!
Well, Father, then how do I not yield my members to be used again...
to meet my own needs; bless myself and then...
carry the burdens that I canít afford?
The real meaning of Sin and you being your lord!
So, the fact is: Because You rescued me;
I donít have to pay for each tragedy;
If I believe Your magnificent plan,
I will receive fully from Your capable Hands...
and then quickly give this out to another;
The real evidence of Ďloving your brotherí.
Forgive us! You warned us specifically:
The Root of all evil is our love of money...
Not the paper or the metal we see...
but what this allows in my lordship to me!
To eat from Your Hand is harder than I thought;
I must not trust that I have been bought!
Then, I ask why You donít do the things that You said...
when itís me thatís deceived in supplying my own bread!
We both canít be lord, so I must decide;
Otherwise, I canít claim to be justified...
because I canít pay the price justification demands;
This only can come from Sovereigntyís Hands!
Well, donít leave this there, for Heavenís sake;
His actions of Life are what is at stake!
I believe He puts this before us each day:
Choose Life; You are safe...is what He had to say;
To spend life free to accomplish this,
I think is to let Jesus free gift exist.
That ends all judgement and resentment, in fact,
His Life in me will accomplish all that;
Of Course!!! He did this when He walked here, on Earth!
False humility says...ĒHis Kingdom canít be birthed...
Thatís only in Heaven, that you will see!Ē
And they charge for this garbage; What an insult to Me!
Then, Lord, why the aging and evident decay?
Because you expected that today;
These are strongholds that We are to pull down;
Rebellious spirts will challenge and surround...
to keep your eyes on all that you have to do;
Instead, choose My Life as I told you to...
because your spirit safely dwells in Me...
and is made alive....eternally...
and presently, right now, I said as well;
A token of evidence for those choosing to dwell...
in their own self-effort to become acceptable...
rather than reading their Fatherís Will.
The wonder of this: Sovereignty, Who created all,
longing to dwell in His created, right now!
And, give to each one the joy He anticipated...
when He chose Life for me which necessitated...
that He give up His, expecting I would see:
A Love-Life like His that He freely gave to me!
If weíd choose each day Life on His Foundation,
this free gift of Christ Jesus could be offered to nations...
as well as to neighbors; Both, near and far;
If we would join together in who He said we are!
June 25th, 2005