A WORD TO THE WISE.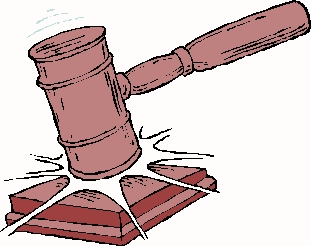 ..
When I observe the history recorded...
back thru the happenings of time,
and then hear today of patriotism...
has this every been clearly defined?
Seems we are speaking of two different things:
One: Demanding our freedoms;
Two: Following The King;
I see the importance of who is in control...
and obey the laws of the land;
Rendering unto "Caesar" the things that are his;
Yet, does the real Kingdom expand?
God said the spirits of men that lead...
are in His Hands and His decisions will be!
So, have I decided to follow The King?
Or, have I been influenced by what false freedoms bring?
The battles recorded, from what I have read,
were fought against forces that challenged what He said!
The power of "the vote" is mine every day;
How much do I listen to what He has to say?
I wonder, in freedoms, is this possible?
And, really, what is my allegiance to?
How much time will I give to circumvent...
the places that unprepared youths have been sent?
How many times does His Congress convene?
And, what does His House Represent?
How many more times will the un-circumcised...
be able to laugh and prevent...
What God has Decreed His Gift Righteousness will do?
Justice wears a blindfold; Her scale's been given to you!
Twenty-four seven; not just one "pull of the lever";
What God said can be right now and forever!
Make this your business and let your allegiance be...
to put into positions those who represent Me!
Would that they'd come out of their closet on this;
They then would experience how much I exist!
And then, we, as well, pulling down all strongholds...
would manifest results with His Scepter we hold!
Wherefore, holy brethren; partakers of the heavenly calling,
consider the Apostle and High Priest of our profession,
Christ Jesus; Who was faithful to Him that appointed Him...
as a son over His own house; Whose house are we, if we hold
fast the confidence and the rejoicing of the hope (confident
expectation) firm unto the end (completion of this)! Heb.3:1,2,6
November 5th, 2006 Sunday