A LOVE LETTER; A PROPOSAL TO THE BRIDE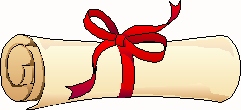 AGAPE, AGAPE, THE TRUTH HAS BEEN LOST;
THE TREASURE WAS BURIED AT SUCH A GREAT COST.
INSTEAD OF RECEIVING THIS LOVE THAT IS FREE,
AGAPE EXPRESSED FROM JESUS TO ME,
I LEAVE MY BELOVED AND TRY TO BECOME
WHAT SOUNDS SO RIGHT TO EVERYONE.
THEN, THE BURDEN GETS HEAVY AND I CANíT SEE
THIS LOVER THATíS STANDING THERE CALLING TO ME,
TO SHOW ME HIMSELF AND TO WALK ME THRU
EVERY FRUIT OF THE LIE THAT THE ENEMY GREW.
IíVE BEEN CALLING TO YOU SINCE ETERNITY PAST,
COME, KNOW ME, BELOVED, MY LOVE WILL LAST!
WOULD I MAKE MY LOVE LABOR AND WORK FOR BREAD?
WILL YOU STOP? WILL YOU LISTEN? WILL YOU BE FED
BY YOUR LOVERS HANDS THAT ARE FULL OF PLEASURE?
BECAUSE, MY BELOVED, YOU ARE MY TREASURE
THE GREATEST LOVE, OH, CAN IT BE,
YOUR AGAPE THAT LIVES INSIDE OF ME?
IíD LIKE TO BE WHAT YOUR HEART HAS SPOKEN,.
TO LIVE IN A LOVE THAT CANíT BE BROKEN.
COME WITH ME, MY LOVE TO OUR SECRET PLACE.
THERE IS NO CONTEST; THERE IS NO RACE.
EFFERVESCENT LOVE THAT WILL FAR SURPASS
TRYING TO SEE THRU THAT CLOUDY, DARK GLASS.
FACE TO FACE WE STAND, MY LOVE AND I..
AGAPE HAS SLAIN THE HEART OF THE LIE.
I WILL SEND YOU OUT, BUT NEVER AWAY.
YOUíLL ALWAYS HEAR WHAT I HAVE TO SAY.
YOUíRE IN MY HEART AND WE ARE ONE.
YOUR LIFE WILL SHOW WHAT WEíVE BECOME
THIS LOVE AFFAIR WILL ALWAYS BE
IN THIS LIFE NOW AND ETERNALLY.
THE GREATEST LOVE, OH, CAN IT BE,
YOUR AGAPE THAT LIVES INSIDE OF ME
YOU DONíT REALLY THINK, AS YOU READ THIS CHAPTER,
A PERFORMANCE OF THIS IS WHAT IíM AFTER?
IíM DESCRIBING MYSELF IN MATURITY,
READY TO GIVE TO YOU ALL OF ME. (ICor.13)
IíVE WOOED YOU FOR YEARS, THRU YOUR INFANCY,
AND ADORNED YOU TO BE PRESENTED TO ME.
IF YOUíLL SAY, ďYESĒ, WE WILL BECOME ONE,
APPROVED BY OUR FATHER FOR ME, HIS SON.