The Real Estate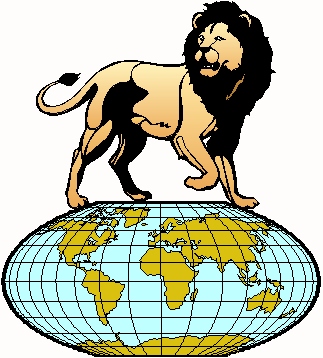 All Christendom believes that Satan is
a liar...
and the very Father of the same;
He has been able to accomplish, with these lies...
a lifetime of resistance and pain.
You say, "I don't want to hear this;
You are destroying my faith!"
Faith in His Truth or your real estate?
What is your 'calling'? Most name His 'Gifts';
Is your 'calling' living where idols exist?
Or, to find His City that has His Foundation...
and inherit, not work, for this manifestation?
"Well, He spoke to me in another way!"
There is only one Truth that He has to say!
Subtle deception will justify ...
and lead you deeper into his lies!
"This is not taught in any other place!"
His point exactly; He has rested His case!
He said, few enter in to His Kingdom Land;
Wide is the path where deception expands!
You already know there is no solution...
in a system that is cursed to fail;
Yet, you fight to maintain your independence...
to be lord, by choice, of that jail!
"Well, I tithe and I 'm careful to always confess...
every resentment." Is God impressed?
Satan is, I guarantee!
Jesus said: Sell out and follow Me!
From what have I been called and to what do I go? Seems the first step: obedience;
I'll discover as I grow.
Isn't that what Abram did?
That counted him righteous...then, Abraham lived;
And Sarai obediently followed him;
Thus, Sarah conceived God's multiplication.
Then Isaac was born by God's own Hand;
The lineage of inheritance then began...
and would welcome in Christ Jesus the man:
Our Inheritor to continue God's plan.
Begotten again unto a "lively hope"!
Is that really my expectation?
Am I giving myself 'partially'...
when His resurrection was 'total' for me?
Obedience then, not what I first thought:
A pathway for those that have been bought...
with a price already conceived; already relieved...
from the burdens The Lie has helped them believe.
He said, My people perish for lack of knowledge;
There, that word means intimacy;
Yet, if I will leave this lie, radically,
He promised a "lively hope" for me.
I'm ready for "lively"; I've had enough...
of trying to survive and maintain my stuff!
Do you remember? I faintly do...
the thrill of Jesus presented to you?
Seems now He's asking if I'll say, "I will"...
and consummate this oneness and still...
I find this difficult to cut the ties...
that have been based on familiar lies!
Like the man whose son You freed,
Help me, Lord, to step out and believe.
I'd rather decide when I have a choice...
than be dictated to by circumstance voice.
I'm relying on Your mercy and Your great Love for me...
to walk me out of this bondage I see.
November 5th, 2006;
Based on "The Foundation of God's Kingdom lesson #43" by GFL at: