THE SECURITY HE BRINGS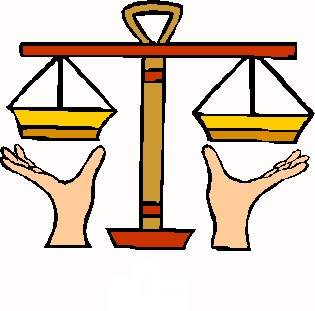 All contracts are based on contingencies...
and covenants on performance;
Each party swears to do their part...
and must not dare to ignore it.
Not so with Jesus; He became both halves...
when He swore by Himself; Therefore 'these' will last!
All of the 'if's' you read in His Word,
are: 'if' you will trust that He did the absurd!
Then you'll step out into that kind of favor...
knowing: "It is finished"; rather than 'labor';
How much sweeter is multiplication...
with The Good News: He's completed your vocation!
Will this make you not act responsibly...
or, will the Truth expose why you can't get free?
Listen! The Greater One swore by Himself!
Then, we begin our labors to this ourselves!
How about walking in that which is free...
as you're walking away from your idolatry?
Could you be trying to promote your own worth?
Well, you'd better 'get walking' and let Love be birthed!
Most have decided to not receive what He did...
by justifying what they want and their own plan instead!
The most recent election has evidenced this...
by voting in murderers of unborn innocense!
At least, they have a choice to receive or reject;
They haven't seen God's wrath kindled...yet!
But, to be sure, they will and, even at that...if they'd listen today,
His payment would eliminate that outrageous way!
When He swore by Himself, His favor must do...
all that He swore in protection of you;
He doesn't look kindly on rejecting His Trust...
since He gave His Son in the place of us!
His plan being: We'd be so secure...
fear of failure would attack no more...
because He's maintaining both halves, like He said...
so we can live, having been raised from the dead!
When we're totally aware that His Eyes are on us,
our dependance on His Strength will translate: Confidence!
You know, the fruit that's produced look a lot the same;
One stands on their efforts; The True fruit on His Name!
One has power, not based on your strength;
The other depletes and goes to great lengths...
to deceive you into killing yourself...
and not allowing you to draw on His Wealth!
The Great Volcano is about to erupt!
You just be sure you are drinking Trust's Cup!
Then, the hot coals will not come near to you;
You are believing all He said He will do!
And, if you haven't, it's a good time to start;
Trust's security is inscribed upon His Heart!
Time spent with Him in meditation...
will stimulate all His Great Expectations.
Wednesday, November 7th, 2006