ITíS TIME!!!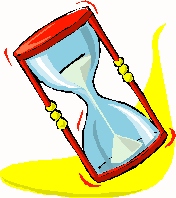 Do you think that the parts of your body that wonít function...
can stay atrophied with Godís instruction?
Is that the reason that you stopped praying?
You really donít expect what God has been saying...
to ever again come back to life;
Yet, you know about your inheritance from Jesus, The Christ!
Itís time to believe what I have to say;
Ask that ďbreachĒ in your spirit be repaired today!
Ask and I will ďre-storeĒ all your paths...
with The Life of Jesus and His chosen fast! (Isa.58:6).
Pre-pray your steps and then exercise...
your spirit to expect: You are justified!
Follow My lead and you will give birth;
My light will then shine to benefit your Earth!
January 29th, 2007