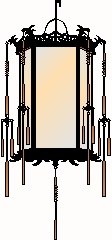 NOW
HOW TO WALK IN YOUR DOMAIN
THAT, BY OBSERVATION, APPEARS THE SAME;
A WAY THAT'S PRE-PAID,
THE TICKET IS FREE,
IS THIS WHAT YOU HAVE IN MIND FOR ME?
IS THIS THE PLACE THAT SATAN CAN'T FIND,
HIS LEGAL EYES BEING TOTALLY BLIND?
IS THIS THE TREASURE HE CAN'T UNDERSTAND?
IS THIS WHERE MY DREAMS ARE SAFE IN YOUR HANDS?
IS THIS THE PLACE THAT YOU TOTALLY HEAL?
IS THIS THE STIMULATION I FEEL?
IS THIS THE MATERIAL THAT BUILT THE ARK,
THAT KEEPS ME SAFE WHEN IT'S TOTALLY DARK?
IT'S OUTRAGEOUS TO THINK THAT THE "PERFECT" IS ME,
WALKING IN THIS KINGDOM OF LIBERTY,
OR, FURTHER, TO THINK THAT THE "IN PART" IS DEAD, AND I HAVE INHERITED PLEASURES INSTEAD?
IS THIS THE "THEN" OF THE FACE TO FACE,
WHERE THE DEAD MAN HAS PAST AWAY,
NOW, IN THIS LIFE, AS WELL AS THE NEXT,
I CAN KNOW WHAT YOU HAVE TO SAY?
IS THIS THE PLACE DEAD EYES CAN'T SEE,
YOUR PLAN FOR ME NOW AND ETERNALLY?
THE PLACE YOU DETERMINED BEFORE I WAS BORN,
THE PLACE YOU'VE PREPARED AND HAVE ADORNED...
WITH DO-ABLE PROMISES, ALL FILLED TO THE BRIM,
OVERFLOWING, AT LAST, IN THE PRESENCE OF HIM?
REALLY, NOW, IN THIS LIFE, WILL PLEASURES APPEAR
AND YOUR WONDER FILLED HANDS WIPE AWAY EVERY TEAR?
AN UNBREAKABLE TRUST, AND NOT DISAPPOINTED,
STRONGHOLDS DISSOLVED, MAKES ME THE ANOINTED?
CAN I WALK IN THIS PLACE TWENTY-FOUR SEVEN;
CAN THIS BE THE EXPLANATION OF HEAVEN?
LORD, I WANT TO WALK IN THIS PLACE AND BE
ALL THAT MY EYES THAT ARE BOUND CAN'T SEE.
PLEASE LET ME NOW LOOK WITH YOUR WONDER FILLED EYES,
TO SEE YOUR VISION THAT I'VE SURMISED,
WILL HAPPEN LATER, BUT NEVER NOW,
LORD, TAKE MY HAND AND SHOW ME HOW,
TO KNOW YOU MEANT, AND SWORE BY THE GREATER,
EVERY PROMISE IS NOW AND NOT SOMETIME LATER.,
TO RUN WITH YOU IN THIS SECRET PLACE,
TO KNOW THIS YOU DECREED AND MY DESTINY WAITS.
ANOTHER STEP, I LOOK AROUND;
NOW I'M STANDING ON HOLY GROUND:
SET APART FOR ME, AND ME FOR THIS,
THE WORDS COME TO MIND: "EXUBERANT BLISS".
NO BURDENS HERE! CAN THIS BE REAL?
THERE'S A FLOWER GROWING UNDER MY HEAL
I START TO DOUBT, I FEEL VERY WEAK,
NOW, NOTHING BUT WEEDS UNDER MY FEET.
BUT THEN, YOU REMIND ME, "SEE WITH MY EYES",
THE FLOWERS COME BACK, TO MY SURPRISE.
ANOTHER STEP, THE ODOR'S SO SWEET,
COULD I BE WALKING NOW WITH YOUR FEET?
I'M THINKING THOUGHTS, YOUR PLAN LOOKS SO CLEAR,
THEN I HEAR YOU SAY, "IT'S FOR YOU, MY DEAR."
THE LIAR HAS FOOLED ME AND KEPT ME BOUND,
YET, YOU'VE SHOWN ME A LITTLE OF YOUR HOLY GROUND.
I STAND IN AWE. YOU'VE PREPARED THIS FOR ME,
AND I DON'T HAVE TO WAIT FOR "ETERNITY".