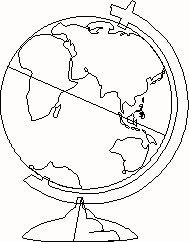 UNCLEAN SONS?
Unclean sons and daughters;
Not possible! I hear you say;
Well, is there any decay in your body?
Then, that isn't Jesus' way!
Are we walking in less than He paid for?
I mean, literally took on Himself:
Are we so set in our fruitless thinking,
that wholeness is put on the shelf?
Where is this place where Jesus walked?
(Not geographical location)
Where is this place that wholeness exists,
on this earth, in our part of the nation?
Is there really "good news of the kingdom";
I mean, here on this physical earth:
Is that what He brought, the actual King?
Is that, indeed, the "new birth"?
A place that's prepared here, for you and me;
Where His full payment reigns supreme;
A transparence; an overlay;
That "natural eyes" can't see?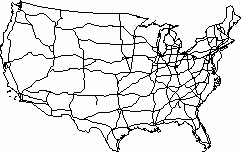 Was it always His plan that His Kingdom come;
As Elijah precedes His return;
And, yet, He said John was Elijah;
If I would; If my heart could discern....
That "the oath" of multiplied blessings;
Has been waiting for what can be seen;
With His eyes only; The total payment;
Has He made "the common", "the clean"?
Did we decide, with what we've observed;
That our natural eyes can't deny;
Aging, indeed, has a mate called "decay";
We've been trying so hard to hide!
Was His payment, rather, "maturity";
With only wisdom growing;
So we will set up His Kingdom on earth;
Is this what the Second Adam birthed;
That Satan's kept us from knowing?
Have these spiritual cataracts and factual cares;
Held me with physical chains;
With "religious" quotes of ready answers;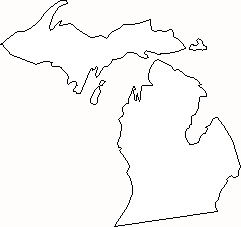 That kept me in his domain?
Where, the door to this reality?
Is it only in Death's worth?
If You, Lord, are the Door to Heaven;
Are we, then, the Door here on earth....
For Your power to come from You through us
and prove our original birth?
I know You said that You are The Door;
The Way; The Truth; and the Life:
The entrance into Your Kingdom in Heaven;
And I know what You said is right.
But, You also said, Your Kingdom's in me;
Right here; Right now, on this earth;
Have we tried to make Your Words fit our thinking?
Is this, then, my Second Birth?
You said, You knew me in eternity before;
Have I now become the "Second Door"
You said to ask that Your Kingdom come;
And that is Your will; Is this how it's done?
Lord, this is different than what I thought;
An unfamiliar way to walk;
Certainly not what "religion" said;
Is this "Resurrection from the dead"?
Is this what you showed when you called Lazarus forth;
And wept when the girls couldn't see?
Well, I don't want to be, one of the girls;
If this, You pre-paid for me!
This kind of love; this paradigm shift;
Where the earth moves under my feet;
Your selfless love; Yourself multiplied;
Is this "the last enemy's " defeat?
All of this false humility;
That refuses to believe what You say;
Could this be what the hold-up has been:
To "humbly" refuse what's pre-paid.
Lord, help us to walk out of this pretense;
To Your oxygenated passion;
The smog is so thick in Religion's Dead Song;
It's been changing our very fashion.
Even now, as I re-read what You wrote;
I feel some apprehension;
But, at the same time, I feel strangely refreshed;
That for me, this could be Your intention.
This "Perfect Law of Liberty";
That allows me to leap and to be set free;
Not shelved for the future; But right here and now:
I receive John as Elijah........Because, You're showing me how!!!!!!!!!!