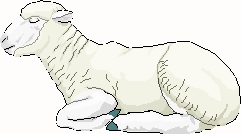 What About Grace?
I wonder if we will allow His Spirit
to search out our very being;
Or will the pain be too very great
in what His eyes are seeing?
To renew my mind that His grace is free,
is, of course, His way to victory;
But, if it provokes a defense of my way,
my opinion reigns lord; not what He has to say.
I've noticed, the one's that defend 'free gift's' way;
will argue, "There's no strings attached";
A very true statement, if what you mean:
Is unhindered with power to submit your whole being;
and stop defending, in the name of grace,
the thing that you really don't want to face.
Will a righteous God, from Whom came this gift;
make an exception for me...
to walk in a way to misrepresent
what even the world's eyes can see?
The power of grace is nothing less
than to walk in the way that's already blessed;
There is a way, because of this,
that's already cursed and it doesn't exist...
to allow you to take His gift down that road,
and expect to be blessed;
You must carry your load.
A child that won't take authority's instruction;
will walk in this life reproducing destruction.
This doesn't take discernment to see;
The child's rebellion: Self will's victory!
My mercy prevails and suffers long;
But there will be an end to this sad song.
Certainly not My plan for this life;
Yet, My grace hasn't lost any power;
But if he persists to call on 'free' choice,
he remains lord of his final hour.
'Strings attached' has become a clever excuse
to blame someone else for your stubborn
misuse...
of the real purpose behind My death:
The power of grace to enter My rest.
What you call 'Laws' or sometimes 'works';
to earn My free gift: Not My way;
But working this good and submitting to Me,
is to eventually hear Me say,
"Well done, My daughter; Well done, My son;
With the power of grace, you've finally won"
By 'eventually', I mean, right here on this earth;
This is where the battle rages;
To prove to yourself and the spirit world;
I remain The Lord of all ages.
In Heaven, I remain the Total Lord;
This never comes into question;
My power is waiting for your choice of this;
In spite of Satan's suggestions.
A harder walk than I thought it would be;
As Satan so often agrees with me;
And then, I try to justify,
with excuses that really make me deny;
the real reason He gave me 'right being';
So He can be Lord; Yet, I demand seeing.
I suspect the real reason I don't;
(If allowed, His Spirit would reveal)
I'd rather be in charge of my life;
Thus, try to prove what I feel.
Un-submitted, Satan's fertile ground;
Trapped in feelings and opinions.
Your Spirit, indeed, has shown me this;
Judged...Grace can now take dominion.