WHO JESUS SAID I AM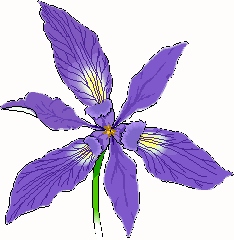 Whatever I touch; Wherever I am;
The Kingdom of God is brought to men;
Will I be trained right here at home?
He says that Heís here and Iím not alone.
Training isnít an awful thing;
I experience My Lord, while Heís making me king.
I can be the best at all that I do;
Others will see this and want it too;
Then I show them the Door; the entrance in;
The Kingdom of God is now brought to men.
Lord, help me get free of this ďsufferingĒ thinking
That keeps me locked-up in despair;
Even though, I wonít say it, the end of that road
Is to think that You really donít care.
This way has malformed most Local Assemblies;
An infection with one antidote;
Itís intention: To kill, before you find out;
What the Kingdom of God is about.
I see two kinds of yeast that have the same action;
They both permeate and grow:
The yeast of The Truth grows great satisfaction;
The yeast of The Lie makes you old.
This ďStarterĒ that Jesus completed for me;
Planted in Godís Kingdom within;
Is already growing; So what do men see:
An overflow for the heartís of men;
Or a cursed and withered dead tree?
You said that I have the mind of Christ;
Well, how do Your brain cells think?
Certainly not that the mountainís too big
Or the boat that youíre on might sink!
My natural mind that thinks logical thoughts;
Really hopes that this is true;
But information lies dead on the ground;
To be resurrected too!
So I ask myself, as I change my thinking
and wrestle with thoughts of fear;
What did You do when You walked on Earth;
For all three and one and half years?
Well, He healed the sick and He raised the dead;
Walked on water and multiplied bread;
Called the fish that brought Him the gold;
Stopped the mouths of the religiously bold;
Removed the tree that wouldnít produce,
Because He wanted fruit for mankindís use.
The Kingdom of Heaven, He said He brought here;
With His good pleasure; so Iíve nothing to fear;
He said, Here is Earth, thatís created for you;
Now, multiply; like I told you to.
I showed you how; Always My intention;
Yet, you seem to be waiting for My intervention.
Well, I paid the price and bought it all back;
Now Iím waiting to see if you will re-act...
Exactly like Me and set up My Kingdom,
I gave you the proto-type;
Will you be who you are; a King and a Priest;
To all of creationís delight?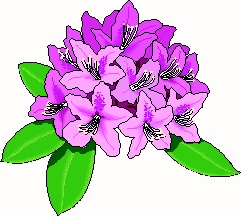 My power will meet you, as you decree;
All of Heaven is waiting to see;
If you will in deed take back Ou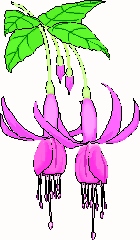 r land;
And welcome Me here to complete Our plan.
What did you think when I asked for Our Oneness?
Did you think We would not be the same?
Did you think that your actions would be any different?
Or your purpose would not be to reign?
Did you think that My Words were just idle thoughts; Without a well thought out plan?
Did you think that I didnít mean every Word;
For the sake of created man?
Did you think that My Words could be so casual;
And not do all that I said?
Was it not of great value; The price that I paid;
Yet, you act like Iím really dead!!
When you put it like that, Lord,
I feel so ashamed;
That I act like You turned a deaf ear
To Earthís pain;
When, in fact, it is me thatís been
Deaf, dumb and blind,
By refusing to think with Your perfect mind....
Trying to duplicate treasures my way;
By not responding to all that You say;
Or invoking my right to my opinion,
As if by my strength I could take dominion...
To bless myself and others as well;
That could put us all on the road to Hell
How could I think I could equal Your wealth
And bless myself with perfect health?
Or have an abundance of overflow
To give to others until they know
The totalness of Your perfect plan:
To restore this Earth to created man...
Back to Your heart from where we came
To be just like You in our Earthly Reign.
Could this be the meaning of how to praise
And glorify Your Name....
Of obedience and worship and honor of You
To become the very same?
When I think with my mind, this sounds outrageous;
But, yet, with Your mind, this could be contagious!
Itís almost like starting to come alive;
Like brain cells are working and being revived,
To someone that use to think this way;
Before I listened to opinions that say:
I must carry this burden Ďtill I get to Heaven;
Could this be The Lieís planted blight?
Iím thinking, ďYesĒ, as I remember Your Words
That say, The burden is light.....
To walk with You in the cool of the day;
Like we did here once before;
I understand what you meant when you said,
My plan for mankind is re-store.
Your perfect peace invading me,
With the fulness of every gift;
Oh, thank-you, Lord, weíve been being prepared
For such a time as this!!