ROMANS SIX: Fourteen SAYS:
The Lie that sin is, should not be able
to control or dominate me,
because the Law that says:
I must do or Iíll die,
is already paid, I read.
Am I sitting in a prison
that has no walls?
Whatís standing is only a Door?
Then, thereís nothing that I shouldnít be able to do.
So, What am I sitting here for?
The Majestic handleless Door,
will open at my call...
Yet, I sit inside until I see,
all that Iíve asked in front of me;
Therefore, I see nothing at all.
I have a document stating,
that I am divorced from me;
Itís also written for me to see,
that I am totally free;
Because Iím no longer one
with that other controlling old man;
It states right here that I am free
to be married to who I Am.
As I sit and think about what is right, You show me a story beyond my sight:
Iím sitting in prison,
yelling out through the Door,
all of the words
that Youíve heard before;
If I donít stand to my feet
and join You outside,
Iíll stay in this prison
until the day that I die.
But, Iím already dead
and I donít have to wait;
Then, join Me outside
or youíll never escape.
How can I be presented to You?
Donít I first have to clean up my act?
Do you want to stay there
and embalm the dead man?
I already took care of that.
Donít ever believe Religionís lies
that keep telling you that
you are not justified...
Or worse, that the power of My Love
wonít transform
My beautiful bride that theyíve
ravished and torn.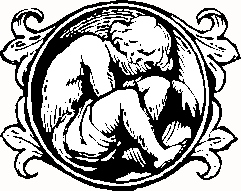 Stand up! Get your new butt
up off from that floor;
Come here to Me!
Walk right through that Door
and I will show you
what Love has done;
Weíll bring forth the fruit
of The Holy One!
You think I mean Me;
But Iím speaking of you;
What Loveís power has done
and will continue to do.
Every time I catch a glimpse of
Your vision,
that You have done for me,
Thereís always a voice to remind me of my responsibility.
The only response that I want you
to see,
Is Us walking in My ability.
I really will come inside of you,
so that youíll know you are divorced;
More real than that dead man
ever experienced,
in your past actions of intercourse.
This will get all kinds of re-action
from the oneís that are still in prison;
But, not you, My love, because
I know you believe
that a new creation has risen.
The oneís that are talking,
that are in the next stall,
canít see with your eyes
that thereís really no wall.
Theyíll try to get you
to mourn the dead man;
But you come with me
and I, too, know you can.
My intent for them,
as soon as theyíll hear,
is to come out with Me,
where there are no things to fear.
They donít know how
to receive such a gift:
That they already are new creations;
Their demands are: Thereís fruit
or itís really not true;
A high form of great condemnation!
Oh, We will have fruit;
coming directly from Me;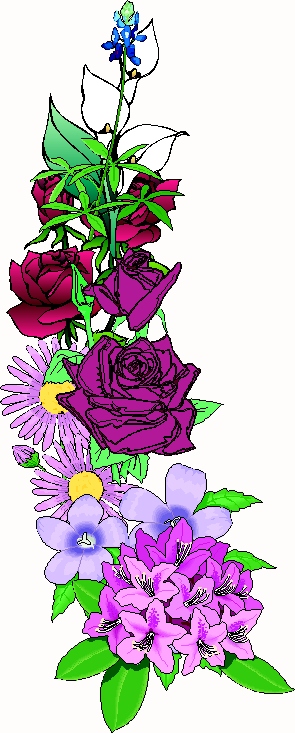 A fact that their working
wonít let them see.
So they try to keep you
in prison with them
and pervert My Words
to the demands of men.
Block your ears, My love
to all that they say;
Itís time to get on with
Our wedding day.
As you throw the bouquet,
perhaps one will catch it;
But you leave that outcome to Me;
Your only reminder to anyone else;
Is that Iíve made them completely free!