LONGSUFFERING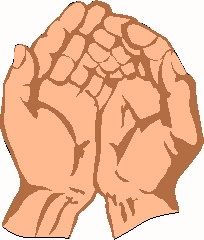 I HEARD A TRAGIC STORY TODAY
ABOUT CRUSHING THE HALF BORNíS HEADS;
ALL IN THE NAME OF FREEDOMíS RIGHTS;
LET THE BABY SUFFER INSTEAD!
THIS IS BECOMING BOLDLY SPECIFIC;
IN A CHALLENGE TO GODíS WAY;
ITíS NOT ONLY MURDER;
ITíS SATANíS HEAD THAT IS TO BE CRUSHED EACH DAY!
I PICTURED THE PAIN
AND THE WHOLE OPERATION;
IT MADE ME WANT TO FIGHT;
THEN HE SHOWED ME A PICTURE
ABOUT MYSELF;
IN THE FIGHTING IíVE DONE
FOR MY RIGHTS.
COULD IT BE, I WONDER,
THAT IíM MORE GUILTY
OF THE CHILDREN THAT I HAVE BIRTHED;
TO FIGHT FOR MY RIGHTS
AND COMPROMISE,
WITH EXCUSES OF FREE CHOICES WORTH?
IF YOU DONíT THINK THATíS TRUE;
JUST MENTION ORDER;
EVALUATE YOUR REACTION;
A MILLION EXCUSES, I GUARANTEE,
IN THE NAME OF YOUR OWN SATISFACTION.
I REALLY DONíT THINK
THAT A CHILD WOULD REBEL
AND MAKE OBVIOUS CHOICES
THAT WOULD LEAD TO HELL;
IF THEY SAW IN THE PARENTS
ONLY GODíS WAY;
AND PROVE THAT GOD MEANT
ALL THAT HE HAD TO SAY.
SO WHO IS MORE GUILTY:
THE WORLD OR ME?
AT LEAST THAT BABYíS IN ETERNITY!
MAKE NO MISTAKE;
GODíS JUDGEMENT WILL COME
ON THE PEOPLE THAT DO THIS:
THE GUILTY ONES!
GOD DIDNíT PUT ME HERE
UPON THIS EARTH;
AND LEAVE ME WITH NO PROTECTION;
BUT IN THE NAME OF GRACE,
AM I DOING THE SAME;
NOT CONFORMING TO HIS PERFECTION?
OPINIONS AND BETTER IDEAS REIGN KING
AND SIT ON THE THRONE OF EVERYTHING;
YET, THEREíS ONLY ONE WAY
THAT HE PROMISED TO BLESS;
ARE WE BEING LULLED INTO A FALSE REST?
ASK YOURSELF THIS:
CAN I SAY TO ANOTHER,
HEíLL DO EVERY WORD THAT HE SAID?
AM I SERVING; EXISTING;
AND WONDERING WHY;
WHILE THESE THOUGHTS FLOAT AROUND IN MY HEAD?
HOW RIDICULOUS TO WALK ABOUT
ON THIS EARTH;
ON THIS PLANET OF TRAINING,
WHERE IíVE BEEN BIRTHED;
AND NOT FIND OUT, WHATíS ĎOFFí IN ME;
WHILE I FIGHT FOR MY RIGHTS:
SHALLOW VICTORY!!!!
I REALLY BELIEVE THIS ABORTION PLAN;
WILL BRING SEVERE JUDGEMENT
UPON OUR LAND;
BUT WILL WE BE READY
JUST SUDDENLY BELIEVE?
HAS NOT JUDGING OURSELVES,
LET US BE DECEIVED?
YOU CAN SAY, WELL, IíM TRYING;
WHAT MORE CAN I DO?
WILL YOU GET IN ORDER
LIKE HE TOLD YOU TO?
OR FIGHT FOR YOUR RIGHTS,
JUST LIKE THEM
AND EXPOUND ON THE TRAVESTIES
AND NEVER BEGIN
TO JUDGE YOURSELF, AND GET OFF
THAT CURSED ROAD
IS THE PAIN TO INTENSE TO BE EXPOSED?
THE PAIN WAS INTENSE
FOR THE BABIES TOO;
BUT THEY DIDNíT HAVE CHOICES
LIKE ME AND YOU.
I CAN SAY, ITíS TOO LATE;
THEYíRE ALREADY GROWN;
IS IT EVER TOO LATE?
GODíS STILL ON HIS THRONE.
I SUSPECT, THOU, THAT ISNíT
REALLY THE REASON;
WILL THERE EVER BE
A CONVENIENT SEASON?
I LOVE TO HEAR OF THE GOODNESS OF GOD;
AND, BELIEVE ME, I KNOW THAT IS TRUE;
BUT WHAT HAS THAT STIMULATED IN ME;
BUT REBELLION OF WHAT I SHOULD DO?
I THINK, IF I REALLY BELIEVED
THAT WAS TRUE;
(WITH RELIGION AND WORKS CRUCIFIED);
I WOULD RESPOND
TO HIS PAYMENT FOR ME
AND TRUST I CAN LET MY WAY DIE.
WITH HIM BEING LORD;
PLAYED OUT HERE ON EARTH;
IíD SUBMIT MYSELF TO HIS ORDER;
HEíS MORE THAN PROVEN
THAT IS HIS WILL;
WITH OCEANS HOLDING THEIR BORDER.
WELL, MEN CANíT BE TRUSTED:
WAS MY THEME SONG;
OR WAS IT THE SUBMITTED HEART
THAT WAS WRONG?
IíVE OFTEN EXPERIENCED,
WHEN I WANT TO KNOW
WHAT HE WANTS TO SAY TO ME;
HE PROTECTS THIS MOVE;
BECAUSE ITíS HIM THAT I TRUST;
OUT OF THIS, COMES A UNITY.
I WANT YOU TO KNOW,
IíM NOT WRITING THIS RHYME;
THESE ARE THINGS HE WANTS ME TO SEE;
AN INSTRUCTION FROM HEAVEN;
WITH SATAN REVEALED;
NOT JUST IN OTHERS; IN THE LIFE OF ME!
I DIDNíT SEE THE PARALLEL
OF THE ABORTIONISTS AND MYSELF;
I SEE IT NOW AND I KNOW ITíS TRUE;
MY QUESTION TO HIM, THEN IS:
WHAT CAN I DO?
SO THIS ERROR WONíT PROSPER
IN OTHERS TOO;
BECAUSE, LORD, I KNOW
THATíS ALWAYS YOUR PLAN
WITH JUDGEMENT PAID FOR
AND VICTORY AT HAND!
THE WORLD HAS PROVEN
THAT UNITY WORKS;
THEY WORKED CORPORATE POWER TOO.
SO WHAT SHOULD THIS PROVE
TO ďBONES ON THEIR OWNĒ:
IS THE WORLD A LOT SMARTER THAN YOU?
THE ONLY DIFFERENCE THAT I CAN SEE
IS MONEYíS THEIR GOD;
BUT WHAT ABOUT ME?
DOES, IN FACT, IT PLAY OUT
THE VERY SAME;
WITH EXCUSES; NOT POWER
FOR OUR CAPITAL GAIN?
I CAN ALMOST HEAR THE RESPONSE TO THIS
BECAUSE I HAVE SAID IT TOO;
BUT THAT STILL DOESNíT ANSWER
THE QUESTION ASKED:
SO, WHAT IS WRONG WITH YOU?
WE LOVE TO HEAR THAT
WEíRE BEING CONFORMED
TO BE EXACTLY LIKE HIM;
ITíS A FINISHED WORK;
ITíS ALL BEEN DONE;
WILL REALLY MAKE US GRIN.
BUT, DID THAT ĎJUST HAPPENí
IN JESUSí LIFE?
DID FATHER DELIVER HIM
FROM ALL STRIFE?
SO, WHAT IS THE MESSAGE
THAT WE NEED TO HEAR?
IS IT THAT WE CAN TRUST HIM?
WEíVE NOTHING TO FEAR?
THAT ISNíT WHAT OUR ACTIONS SAY;
(AND THEY DO SCREAM LOUDER THAN WORDS)
THEY SAY; BLESS ME FIRST AND PROVE IT TO ME
AND MAYBE IíLL LET YOU BE HEARD!
IN THIS LAND OF FREEDOMS,
ITíS BECOME A FACT;
ITíS PRODUCED IN US
BEING SPOILED BRATS;
AUTHORITIES ON EVERY SUBJECT;
WITHOUT ANY POWER
IN OUR OWN REPUBLIC.
IT CAN STILL BE REVERSED,
IF WEíLL JUST QUIT HIDING
AND PRETENDING THINGS ARE O.K.;
THAT KIND OF CAUTION,
THROW TO THE WIND,
AND DO WHAT HE HAS TO SAY.
REMOVING THE CROWNíS NOT AN EASY TASK;
DO YOU HAVE A CHOICE IN YOUR LIFE?
AT THE VERY LEAST, THIS WILL PROVE TO YOU;
YOUR NEED TO ALWAYS BE ĎRIGHTí.
BUT LETíS FACTOR IN
THE POWER THATíS RELEASED
WHEN YOU WANT TO DO IT HIS WAY;
YOU NOW HAVE HIS EAR;
AND OH, WHAT AN EAR;
THAT WILL HEAR ALL
THAT YOU HAVE TO SAY.
YOUíVE CREATED IN US, LORD,
A NEED FOR YOU
AND A NEED FOR THE ĎYOUí IN EACH OTHER;
REMOVE THE SCALES; SO THAT WE CAN SEE
AND TOGETHER STOP THIS TRAVESTY!!!!