Disappointed?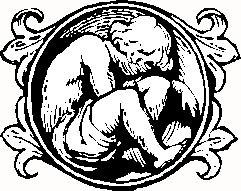 If you're trying so hard to not do the thing
that has overtaken you;
Have you considered, that self can't fix self;
Who, really, you are, can be viewed?
Working to try to make desires stop,
will lead you to total frustration;
The only way out is to know that you are,
a completely new creation.
Terrible deception to think that you could,
with self's efforts, make yourself good...
Or is this an act for the world's benefit?
Galatians Five, explains all of this;
These are rarely admitted before scrutinies eyes;
So, you hide so no one will see;
I truly believe, that these are descriptions
of God's Spirit's abilities:
(The difference between the "fruits" of Him
and the "works" of you and me);
Now, these are true facts or this wouldn't be written
for all of us to read;
But, don't let the fear that you're not a son,
deceptively intercede;
You have entered in to the second stage;
There is a third and a fourth;
But, instead, why not make your determination:
Who He said I am, I'll explore?
He said, if you're His, the flesh has died...
Don't forget, it was Him that was crucified...
and presented to you as a complete gift;
Now, ask yourself: Do His fruits exist?
Then, maybe it's time to change your mind
and start to investigate all of the time...
What's in the package delivered to me;
Open it up: Complete ecstacy!
Self effort won't make it; It's imperative you see:
His ability is yours, absolutely free!
The difference between being "right"
and "gift righteous",
in Galatians Five, ninteen;
is the difference between how you will re-act;
Condemned or completely clean.
This isn't a case of using this gift
so you can continue to be,
all of the things that He said you are not;
It's so you will be able to see...
To try to become, with the strength of yourself;
This is what will be produced;
Your option is this: Come on out of hiding,
And see what His Spirit can do.
But, I'm disappointed! Well, so is He;
Because you've refused to let Him be
all of the things that you both agreed,
before you were born, for your destiny.
Forgiveness will come; You will love everyone
with the same Love that He's Loving you;
What a relief to not have to be right;
Peace and unity's in that package too.
You might feel some pain as your pride is dying;
But, show it no mercy there;
Just remember, that bugger's intention is to keep
you from being an heir.
The real you, so does want to surface;
But, The Jailer of choice says, No!
I'll keep his focus on hurts from the past;
I'll never let him go!
Then, of course, there is always pretending
that you really don't give a rip;
The Jailer is pleased with that attitude;
He know he can keep you sick;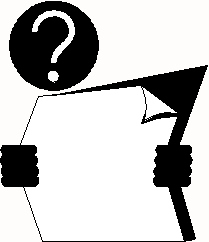 But then, there's that package,
if you choose to open,
that's sitting there, next to your feet;
The gift that makes the slave an heir
(Beads of sweat now, on your Jailer's cheek);
All of creation is holding it's breath,
to see what your choice will be;
There is no defense against an heir choosing Gifted Liberty!!!
January 14th, 2005