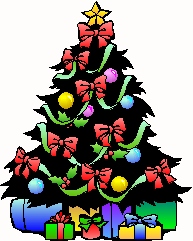 LISTEN AND UNDERSTAND
You honor the baby
but what of the man?
And, yet, I said,
"Listen and understand."
With all of your festive preparations
and all of your gifts of "good",
what are you feeding the spirit of you?
but you know I said, If you would....
John could be Elijah that preceded Me
to welcome Me back for the world to see!
For, out of your spirit, that you are starving,
with traditions to pamper man;
How many visible issues of wholeness
flow out from your heart through your hand?
I offended the Pharisee's with this truth;
Will you be offended too...
Or, will you "listen and understand"
the treasure that I'm showing you?
I'll get to You later, after I'm thru
spreading goodness to others...
like You told me to.
The Pharisee's struggled with issues of law,
that came from legal tradition;
Your blindness is worse;
You've perverted My words,
with your stubborn refusal to listen.
The words that I said, that Matthew penned,
in all of Chapter Fifteen,
I even explained to the ones that I trained;
If that's you...remains to be seen.
The thing that you've tried so hard to ignore,
is not going to go away;
I've called you to honor the one over you
and listen to what he has say.
Oh, I've set you free from legal tradition,
into My liberty;
But, if you won't honor the one's that you see,
you cannot honor Me.
I've let you go; I've set you free;
Praying your choice will all ways be Me.
But, a "bone on your own" can never last;
There is a point when you kindle My wrath!
You know that way, I've already cursed;
Self justification just makes it worse.
Oh, you're justified, but solely by Me;
Would to God you would set
"The Winged White Horse" free!
My greatest struggle, as I apply this to me,
is to not get "sucked into" this fantasy...
and so much harder when it's family
to not "go with the flow" and hope it will be
overlooked in them but, yet, I know;
That isn't the way that You told me to go.
I wonder, Lord, will this ever be
in my lifetime, for my eyes to see?
When I look at this mountain, it doesn't seem so
but I'll continue speaking and tell it to go...
Knowing the power is from You to me,
to stand in appointed authority.
Don't let me compromise this position
to glorify You, as You bring to fruition,
all of the things Both eyes long to see:
EACH CHILD WALKING WITH YOU
IN YOUR UNITY.
December 24, 2004