THE AGE OLD CONTROVERSY
One of many controversies, that's been debated for years:
Does God chasten with cancer or is it Satan...
from a seed that's been planted, called, 'fear'?
Opinions; opinions...from quoted scripture,
'till the one being taught isn't sure;
So...years ago, I asked My Father,
that I might know what to endure.
No sooner asked (in my infancy)
He showed me a vision to end controversy:
A GREAT FORCE OF LIGHT CAME OUT OF HIS MOUTH,
AS HE DECREED HIS HEART SPOKEN;
TO ENTER THAT FORCE WAS TO BE MADE WHOLE;
I KNEW: 'BLESSINGS THAT CANNOT BE BROKEN'.
THAT POSITIVE FORCE OF BLESSINGS DECREED...
HAD A NEGATIVE FORCE THAT I COULD THEN SEE;
AND SINCE, IN FACT, HE TOLD ME TO CHOOSE;
HE GAVE ME THE FREEDOM, IF I CHOSE, TO LOSE.
I REALIZED THEN, THE KING'S DECREE,
COULD BE BLESSINGS OR CURSING'S TO ME;
AND THEN, BECAUSE OF THE HEART OF HIM,
HE ASKED ME TO CHOOSE TO BE LIFE AGAIN...
LIKE I WAS BEFORE, IN ETERNITY PAST
BUT NOW, SOLID FORM TO WHOLENESS THAT LASTS...
THE WAY THAT IT DID WHEN HE RESCUED MEN,
AS I HAVE BEEN FORMED IN THE IMAGE OF HIM.
BECAUSE I'VE ENTERED THAT FORCE,
BY MYSELF—LOGICALLY...
THERE'S NOT ONE UN-WHOLE CELL IN THE SPIRIT OF ME;
SO, I DO THE HEART SPOKEN BY MY KING
THAT QUICKENS MY BODY FOR EVERY THING.
GREAT FAVOR, NOT EARNED, RATHER, GIFTED TO ME,
AS I'M MANIFESTING MY DESTINY...
TO BE BORN IN A VULNERABLE BODY OF FLESH...
THAT HOUSES HIS SPIRIT OF FINISHED WORK'S REST.
For every attack, you'll encounter solutions;
The Great High Priest has given absolution...
so you'll let manifest the wholeness of Him;
glorifying His way again and again.
YOU ARE DEAD WITH MY DEATH
WHEN THERE'S GREAT EXPECTATION;
IF THERE IS DEPRESSION,
THERE'LL BE NO RESTORATION.
THE DOME OF THE MOSQUE????
MY FOUNDATION GOES DEEPER!!!!
YOUR PREPARATION'S FOR THE EASTERN GATE;
YOUR ENTRANCE WILL BE THERE WITH ME...
SO, CONTINUE TO GRATEFULLY WAIT.
How many securities people have established,
by hanging on to the past;
IF YOUR EYE IS ON ME, IT'S OUR FUTURE YOU'LL SEE...
Finally; finally; secured to be free...
burying that dead past, at last...
WITH ALL IT'S REGRETS THAT KEEP YOU FROM TURNING
AWAY FROM THE YEARS OF 'SHOULD HAVE'S';
AWAY FROM THE MEMORIES THAT TAKE UP OUR TIME;
THESE ARE THE DAYS THAT CAN BE MINE.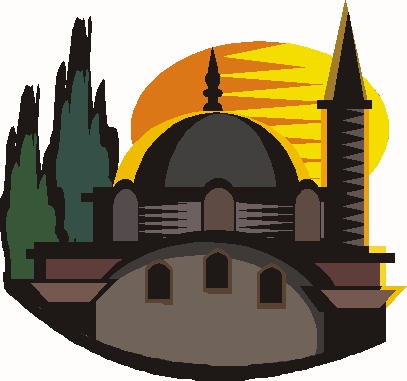 December 1st, 2005