THE PROíS VISION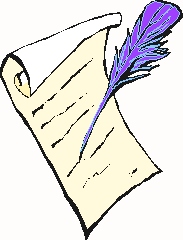 What stimulated the vision you saw?
Was it God showing you what can be?
Was it His desire that He put in you...
specific for your destiny?
And then; And then; the challenges came,
to make you question if you...
actually had a vision or not;
The opposite seems to be true!
Did you write it down? You really should,
as in the process of time,
you will need to refresh yourself of that picture...
and think again with Godís Mind.
This, in fact, will re-arrange
so many things in your life,
as, when you see that goal, you will know...
what to allow and when to say, ďNo!Ē
Then you will expect, as you should,
provision to walk what youíve written;
The Ďmeansí will come from The Pro, Himself;
He visually told you His Vision.
I heard a man say, that some did a test;
re-created an environment of protection;
Yet, when the tree grew, it began to lose sap,
as itís roots were not deep and could not detect...
they should have gone deeper, to stand strong in a storm;
There had not been a storm, as yet;
That kind of protection would not allow...
that tree to be at itís best.
He didnít send that storm in your life;
That came from the opposition;
Satanís challenging you to see if youíll do...
all that you saw in your vision.
I heard a prophet of God say, one day:
The greater the opposition in your life,
The greater Godís plan is for your use;
Together you will end this strife!
The deeper the root; The stronger the tree;
Donít stay in Ďthe sufferingí; That is not from Me!
Your vision came to show you that;
Donít keep it a dream; Rather, make it a fact!
The greatest power youíll have with that liar...
is in the midst of the storm;
Heís vulnerably then, as he thinks he will win;
Letís introduce him to Jesus again!
The Wisdom of God is unsurpassed;
No casual visions; They were given to last...
and sufficient in Him to weather all storms;
You need to remember that Veil that was torn...
to release to you, His perfect view;
That was the seed of your vision;
Let your tree grow and stop acting as thou:
He lacks in your total ĎProís-Visioní.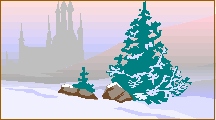 October 9th, 2005