THE CATCH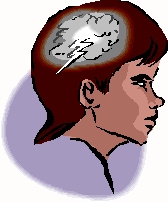 "The Twelve" Jesus hand fed and kept under His wing,
seems spent their time questioning everything;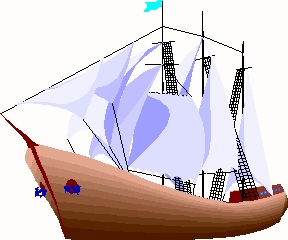 So, was He only saying to the Pharisees:
Had you known My Father, you would have known Me?
Was the difference that they were in leadership
and in danger of 'infecting' others?
We know, after the fact, that some loved being honored...
more than they loved another...
using the excuses, they were doing God's will;
That's what Saul thought when he watched Stephen killed.
What made him turn from religion that binds?
God's revealed Light that left him physically blind;
That learned man that had been deceived,
now had to be led by one he couldn't see.
In the desert place Jesus made Satan "depart";
as He walked in His Domain;
He healed everyone that came to Him...
making devils depart just the same.
They asked Him to stay but He said, "I must preach...
God's Kingdom in other cities";
He said that's the reason He had been sent;
Healing all the diseased, as He went.
It's evident, when He came to them,
they were experiencing God's Kingdom in Him.\
Every place that He walked, both without and within,
that force-field was offered to all of these men.
Everything that He touched "that" dominion changed;
He called you to do the very same;
No wonder He said, "Come and follow me";
You will "catch" men, was His prophecy;
Fear not at the "catch" that you are leaving;
This is God's Kingdom that you are perceiving
and in that Domain there is no labor;
Only a knowledge of God's great favor...
that's greater than sickness and every disease;
These are The Seeds that you will conceive
and multiply because, in that atmosphere,
there is absolutely nothing to fear.
You've tried to do 'works' to enter that place;
Follow Me and 'works' will be erased.
An excitement takes over and peace from Me;
Pure contentment is My Domain's destiny.
I Am in you and you are in Me;
Take My Kingdom to others to see;
I told the man with the withered hand,
to stretch it forth and, actually,
he put it forth into My Domain
and he was healed instantly!
You see, in that place, there is no curse;
My forgiveness reigns supreme;
This is the thing that I came to complete
and called you to wear 'that' Ring...
of Royalty and My Righteous Robe,
when, on this Earth, you begin to expose...
to others that I will send you to 'catch';
REMEMBER! YOU WERE BORN
FOR THIS GREATEST EVENT!
The only thing Jesus ever rebuked,
was opposition to establishing God's Kingdom;
If I don't see this as the reason I'm here,
I will have learned nothing and side-step into fear.
Our vision needs to be expanded,
so grievous details won't keep us bound;
These are from devils and are designed...
to hold our eyes to the ground.
Throw them off and look up, My friend,
The King is coming with rewards for men;
Creation has bowed to His Domain;

His offer: YOU'VE BEEN CALLED TO WALK IN THE SAME.
THE GOOD NEWS OF THE KINGDOM OF GOD...
accounted by LUKE
November 12th, 2005