JUDGEMENT DEFINED

"Oh, I certainly wouldn't judge anyone."
You wouldn't tell them the truth, either;
"Jesus said, if I judge, I'll be judged."
And you claim to be a believer;
Pulling scriptures out of context,
is to stay willingly blind;
He told you His way; Would He not expect you
to be sure that you clearly define...
to each one, that you say that you love,
their lifestyle, He will not accept;
Then, you pull out that verse about how you don't judge;
You haven't convinced Jesus yet!
If you refuse to tell them that He'll help them be free,
from their way, that He'll never approve;
You've automatically applied to them...condemnation; You've kept them abused.
Agreed! The first you apply judgement to...
is yourself and all of your ways;
Then, He says, you, in fact, won't be judged...
and 'this' you will hear Him say:
I've taken that judgement and applied it to Me;
Now, together, We'll walk out Our victory.
But, I can't apply what you don't ask Me to;
Thus, the fruit of Sin remains upon you.
If you remain afraid they'll be mad at you
and hide behind scriptures so you won't have to do...
all that He said, that's telling me...
you refuse to take responsibility;
Perhaps this is because you don't understand:
His judgement is never to leave any condemned;
And, neither is it so you will compromise...
to keep His solution away from their eyes.
Have you lost sight of what Good News is?
Do you think that His Spirit won't do...
All that He said and all that He did...
to get His Good News to you?
Nothing came from His mouth that was not truth;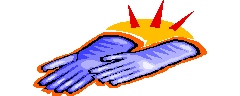 Some of which, was very harsh;
Yet, we put on our 'Compromise Gloves',
so we won't offend these ones that He loves.
He made it so clear that it was their 'way' He hated;
But, for them, He would go to The Cross;
If we won't tell them, then, what are their options?
Every one suffers great loss!!!
If you haven't lost the joy of His Truth,
you can tell them of His solutions;
The choice is theirs and they, of course,
must come to their own conclusions.
With His Truth stated, you can now apply...
the power of "binding" and "loosing";
With His Truth stated, you've not justified
but, rather, stayed Satan's seducing...
and kept that precious one from the pit;
with resurrection's power released...
having stated His "paid for way"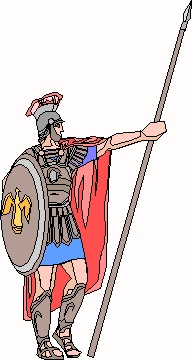 and putting a stop to The Lie's decay.
October 3rd, 2005