TRUST
OBEDIENCE ONLY, WITHOUT TRUST,
MAKES YOUR WAY A BURDENSOME 'MUST'!
TRUSTING THAT YOU WILL DO ALL THAT YOU SAID...
IS THERE ANYTHING MORE IMPORTANT?
I HAVE DETERMINED, FROM WHAT I HAVE READ...
THAT KIND OF OBEDIENCE, GIVES LIFE TO THE DEAD.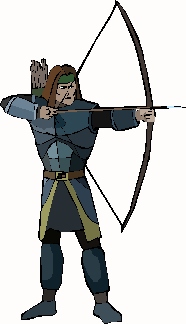 TRUST CAUSES HOPE TO NEVER DIE
AND LETS ME SEE, WITH YOUR VISION, THAT I...
CAN, WITH YOUR CONFIDENCE, REALLY EXPECT...
TO BE ALL WAYS BEFORE YOUR EYES.
TO JUST DO WHAT YOU SAY, BECAUSE OF A COMMAND,
CAN BE HARSH AND STIMULATE FEAR;
I BELIEVE ABRAHAM KNEW, ON HIS WAY TO MORIAH...
EXACTLY WHAT HE WOULD HEAR...
BECAUSE YOU ALREADY TOLD HIM THAT HIS SEED WOULD BE...
MULTIPLIED, AS THE STARS, IF YOU WILL TRUST ME;
HIS EXPECTATION, IN THE MIDST OF OBEDIENCE,
THEN TRUSTED YOU FOR THAT EXPERIENCE.
AND, STILL, WE ARE TOLD TO JUST OBEY...
WHILE TRUST LAYS DEAD ON THE GROUND;
WITH ABRAHAM, AS THE EXAMPLE THAT'S USED,
HE CONTINUED TO TRUST AND HE FOUND...
A LIFESTYLE, IN DEED, THAT WOULD NEVER FAIL...
TRUSTING YOUR LOVE, MAKES OBEDIENCE PREVAIL!
JANUARY 21ST, 2006