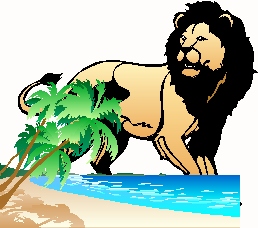 MEDITATIONS
Father, You obviously financed the building of The Ark;
As well as, Moses to lead...
The Children of Israel from the Egyptians,
with their treasures, when they asked them to leave.
And David and Abraham, that had Your favor:
bounties and flocks for themselves and their neighbors;
There was Joseph whom You gave to, dreams and visions,
to, in a sense, finance with Your Wisdom.
In every instance, they didnít rely...
on the then known system to justify...
the plan that You had, to bring to pass...
Ďthe maní You were sending to rescue...at last...
from the great deception in his garden, called Eden...
when Your first humans relied, instead, on their reason.
Then, for the up-bringing of Jesus... materially,
Your provision was there from the Wise Men...to see;
When and if, their need wasnít met...
You multiplied, upon many events.
It seems like the thread, that is running thru, is:
YOU WILL FINANCE YOUR PLAN...
WHEN ITíS MY PLAN TOO!...
January 13th, 2006