How Does Your Plan Apply To Me?
I sense there is something about to happen;
But, when I try to think it thru,
Itís not in my mind, because I havenít been there;
So, I have to rely on You.
This is new to me; I usually have a plan;
(and Iím not putting forth that I shouldnít)
But, Lord, I donít want this to be my plan again;
Uncompleted, because I couldnít...
finish the thing that I set my hand to;
and neither could anyone else;
Iím trying to see what You have for me;
Iím drained; I canít do this myself.
Iíve heard it said,ĒI donít have it all.Ē
and that sounded reasonable to me;
But, where are the others with the rest of the plan?
When I look around, all I see:
Is everyone off (perhaps, trying to survive)
Yet, doing their own thing to stay alive;
Iím not even suggesting that all voice their opinions;
Where is Your power in that?
Even thou, thatís their right, what Iím wanting to hear,
is a Word from You that will reach my ear.
If Iím thinking deceived, I want to know that;
How can I conceive just logical facts?
This time, if conception isnít spoken by You,
there wonít be the power to birth this baby, too.
Iím finding it hard to stand strong and fight...
when Your flight plan has not yet come to my sight;
Itís leaving doors open for me to do,
less than Iím sure is coming from You.
And, sometimes more...whatever the case;
Your time is too important to waste.
ďWell, just rest and do what you already know.Ē
I can hear that advise, before said;
You think I donít know that? You think I canít read?
Are these words from Godís mouth
or something you just conceived?
The thing that Iím asking: Has He spoken to you?
Thus, already making provision,
to go on with His plan and to bring into being:
All of the things we were seeing?
Where are the Words of Wisdom and Knowledge?
And, with them, Miracles and Healings?
Or...forever spectators that eat and get fat
and have no intention of being...
Involved in a way that could ease each load
and (whatever Godís Plan), cause it to explode;
into notable being or, let it remain:
To have to bring strangers to try to explain...
The things that He meant to come through our mouths,
as He moves to bring Totally His Plan about.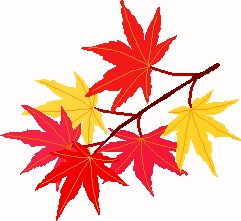 Nevertheless, Lord, open my ears;
Help me to walk out of all of my fears;
I prefer to stay and to see completed,
In my life: The Liar being totally defeated!!!
March 3lst, 2005