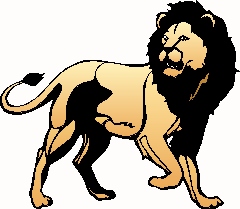 You Donít Have To
You donít have to do, anything that I say;
And, why do you think that you can?
You can follow the rules
but that wonít make you love Me...
the way that I hoped that you would.
The rules were to keep the unrighteous alive,
while they witnessed My love that was seen;
But, so many chose another way,
rather than making Me King.
I didnít stop Judas, with all of his plans;
Yet, that didnít shorten My Fatherís hand;
I knew the thing that had to be done;
So, I freely paid for everyone.
Did that change the minds of My created?
Only a very few...
Are you one of the ones that have decided;
You will not trust me, too?
If you werenít so busy with all of your plans,
You would experience Love from My Hand.
But, that takes abandoning
what others might say;
That takes abandoning, even your way...
of protecting yourself (in case I wont do)
all of the things I promised to you.
You say: Where are the miracles?
Where are the wonders?
I say: Indeed, I wondered that too;
They are in the Kingdom,
where I am King,
What kind of a king are you?
Well, thatís what youíve chosen:
To run your domain;
So youíll have to try to produce the same.
You know thatís not been in your creation;
Yet, you come to Me with your accusations!
Are you beginning to see a parable here?
Youíre working so hard to produce
nothing but fear.
Then you say, Iím afraid;
I donít want to hear;
What youíre living in now,
should give you more fear.
But, I canít give up the things that I love;
Thatís not integrity;
The things that you love
donít treat you so well;
Your integrity first, is to Me.
Iíve paid for you; Iíve completed The Law;
And, what have I asked of you?
Iíve kept Grace in place;
Every debt is erased;
Iíve given you free choice too.
Like I said before; You donít have to do
anything that you donít want to.
You will never fulfill your destiny,
if you allow these excuses
to keep you from Me.
I already know, and I know you do too;
You will follow Me part way;
But, if this interferes
with you running your life,
youíll decide to do what you say.
Real love has never worked like that;
It doesnít dissect; It only reacts;
It does everything that is in its heart;
Love swallows up costs,
before they start.
If you would; If you would:
I could release:
This way of My Love,
thatís surrounded with peace.
Does Love ever need to be pacified?
No, by its nature, itís satisfied...
to be with this One,
that makes life worth living;
Not reckless, but confident;
Finds delight in its giving.
March 11th, 2005