DO YOU KNOW?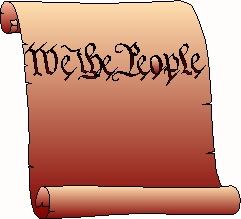 Do you know the difference between "in" and "of"...
or between "burden" and "desire"?
Just one word changed in our understanding...
can plug-up His Gift of Love.
His statement is, Have the faith "of" God;
That's His inheritance to me...
and His "desires", as well, will be formed in my heart;
Not a "burden" of work's tragedies.
Therein, only is justification; Therein only, am I free;
His disciple's followed, as He showed them His Heart,
thus, forming a "necessity"...
to tell The Good News, with great confidence,
that manifested into His evidence.
When He said, "have" the faith of Jesus, He is saying to me:
Here, you can "have" it; It's Mine and it's free!
Otherwise, you will work to try to attain;
This is the action that dis-honor's His Name.
That's what Ananias did and fear spread thru the land;
I wonder if yet, we understand...
the seriousness of dis-honoring His gift;
Instead, working and storing our inheritance?
Then my actions are saying, "I don't trust You.";
Even then, "faith" in "His faith' will see me thru;
And not "with words that darken council",
that "friends" have mis-quoted to you.
They say, "After you have suffered sufficiently,
then you will be worthy; Wait patiently!"
I thought Jesus did that and passed this to me;
"His Perfect Work" that Religion can't see.
Patience will develop, I agree...
while His Perfect Heart is being formed in me.
But, if I don't know the goal; If I don't understand...
I will work to be worthy and pollute His Land.
His Government's run by inheritance...
My Government's run with money to finance;
His Government's run with the faith "of" Him;
My Government's run by the compromise "of" men.
If I continue to diminish Him,
what then can I offer to in-prisoned men?
Oh! The importance of not changing His Word...
with assumptions, motives and opinions!
He really doesn't need our help, you know;
His Life is sufficient for dominion.
Did you ever think, when He said to "try" Him...
and see what He would pour out,
with opened windows of Heaven; Is it money only...
that He is talking about?
I don't think so; Thou, that is a part;
I think, rather, He's speaking about His Heart...
that He's writing on mine, so I will know:
Our Heart's beat together and it's His Blood that flows...
like rivers of living water, He said;
Completely sufficient to raise the dead;
And not compromise those that are alive;
With the faith OF Jesus, I will survive!
March 7th, 2006