THE ULTIMATE GLUE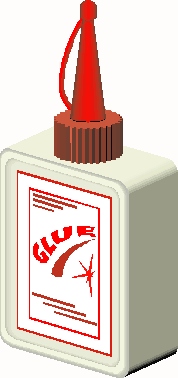 Iíve discovered a glue that wonít come Ďun-stuckí;
like that commercial that can lift up elephants and trucks;
This bond that it forms makes two objects one;
Its manufacturer is called: God, The Son.
This isnít toxic; it wonít hurt your skin;
Quite the contrary; absorbs to peace within;
You donít need a coupon; itís perfectly free;
Itís called a strange name; Itís called, Agape;
Thereís no contra-indications and the benefits it claims...
is that you will start singing your way out of pain;
Another Ďgimmickí? I donít think so;
This Guy said I could have it free, even thou...
some have tried to market this glue
and charge a ridiculous figure to you.
Well, where do I get it? From The Manufacturer Himself;
I understand thereís a lot on His shelf.
Where is His store? Thatís another strange thing;
His listing in The Book is: Jesus, The King.
Each one that gets and uses this glue,
seems to be like a magnet, with others ďstuckĒ too.
Then, with this bond that is formed, you canít conceive
of anything less than all being relieved...
of a burdensome system that wonít let it be known...
That all needs can be met by Agape along.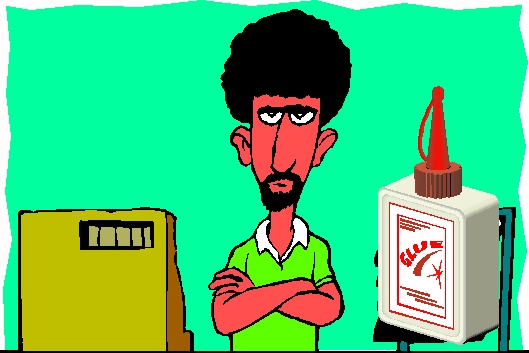 Based on Colossians, Chapter Three, verse fourteen...
in The Book of The Manufacturer: Jesus, The King.
February 20th, 2006