FIRE AND WATER PROPHESIED
The desires of a man to understand...
causes him to separate himself...
and be involved with the Wisdom of The King;
to know how to choose in everything.
To have no delight in understanding,
He says, is the way of a fool...
going about to discover his own heart only...
are "deep waters" and not "the pool"...
that, involved with The King, will flow Wisdom's Well Spring;
I suspect, "the latter rain"...
with rivers of water that are alive...
overflowing on others so they can survive.
There once was a flood of great magnitude;
Could these rivers of water be what He will use?
Could this bow of rain purify and refine...
His long waiting patience for just such a time?
You've delighted yourself in the way of The Lord;
I will give you your heart's desire;
You've separated yourself to discover My Heart;
Like Pentecost, I'll send you My Fire...
that out of the very depths of you,
My Rivers will flow and, thru you, I will do...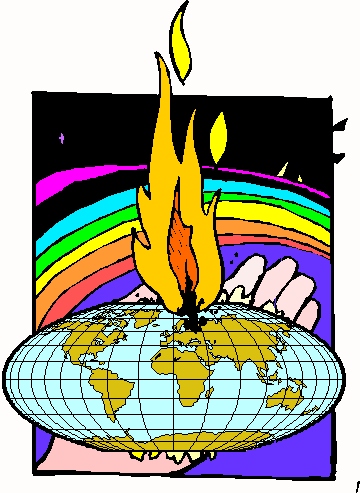 the completion in Isaiah, when I closed My Book...
this Well spring of Wisdom; this Flowing Brook...
that's turned into Rivers that will continually flow...
to refresh and bless all in it's currants, as they go...
into The City of The Living King...
with every imagined and free blessing.
No longer complexities entangling the abused...
with self-centered discoveries for their own heart's use...
to consume to themselves all things they've discovered;
Rather, a refreshing, as "the separated" uncovers...
The Heart of Me, then they will see...
in My Living Waters, how they've been deceived.
The Ultimate Baptism: Water and Fire...
never quenching My Heart's desire...
to manifest Myself in such a way:
Receiving each lamb that has gone astray;
The Heart of Me that has been set free...
with your separated discovery of Me!
PROPHECY: 3-18-06
Reference: Proverbs Eighteen; one thru four