ALWAYS GOD'S PLAN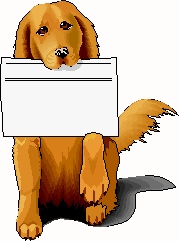 There are Kingdom principals we are walking into...
which, at times, seems a lesser reality to you;
That City that even Abraham sought,
whose Maker and Founder, our Jesus Blood bought...
that's existing right now, with each step that you take;
A City of Refuge that our choices make...
and brings into existence, as substance is formed,
manifesting right here on this earth where you're born.
Then, born again, qualifies you to search...
for the reality of your original birth;
with "Right of Passage" from your Father's Hand,
as you learn the principals that operate your land...
To which, He gave you The Title Deed,
with ministering spirits that you would need...
to plug every "porthole" of opposition's passage;
Illegal entities that are sent to ravage...
and interrupt our Kingdom's erection;
Not do-able, thou, with Jesus intercession;
That other kingdom is suffering great loss;
It's already been divided by Jesus Cross!
Their last attempt to try to prevent...
is the ground with our feet standing on their neck!
Ours is a The Document already written...
by Jesus, The Author, our Great Provision!
As His Sprit manifested at Pentecost,
this Second Outpouring will suffer no loss;
Uninterrupted, will materialize...
with wholeness restored before our eyes!
Within and without, there will be no doubt...
in this glorious Kingdom, we've been talking about;
Not as it was then; double portions now...
at the presence of kings, as every knee bows...
to The King of kings and The Lord of hosts;
every species and creation restored to the most...
beauty our Beautiful One rescued...
Never again to be mis-used!
Perfect understanding, as He expands;
Entering into His Kingdom always was His plan.
Because, in that Domain, at the sound of His Name...
there cannot exist any kind of pain.
April 18th, 2006