A CHARGE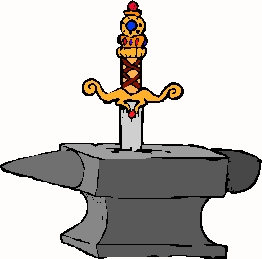 When You came with Your offer and walked about Earth...
Creation responded to what You had birthed:
Blind eyes given sight and deaf ears could hear;
Lame legs began leaping; Sinís payment walked near;
And then You left and paid that Great Price;
Yet, men have added to Your Sacrifice!
A Covenant, as we know it, always had to be...
established on two: someone else and me;
Not so with God; Dependant ONLY on Him:
The Greater One was sworn by and presented to men!
But, in essence, there were really two:
God, The Father and Godís Spirit in you!
Why do we think we could earn such a price?
Inheritance is based on Jesus Sacrifice!
One has to die to leave that Legacy;
Well, Good News! He did and gave all to me!
Iíve inherited this Charge and responsibility...
to walk as He did so that others will see:
They are valued; paid for; made perfect and set free...
to choose to inherit that same Legacy:
To respond to their charge; Be conformed to Him...
Restored, here on Earth, with His Payment for Sin!
Thank-You, Father, You keep reminding of this:
By Your Blood ONLY is why I exist!
Instructions? Yes! But, only to guide...
to the reason that You were crucified!
Your first obedience is always to this;
At My Name intruders much Cease and Desist!
Restoration begins IMMEDIATELY...
and, as always, not based on your accuracies!
DONíT EVER BUILD ON ANYTHING LESS...
THAN JESUS BLOOD AND GIFT RIGHTEOUSNESS!!!
HOPE IN DEEDS AND CONFIDENTLY...
EXPECTATIONíS CHILD WILL BE CONCEIVED;
OBEDIENCE TO THIS BETTER THAN SACRIFICE;
MY PLAN ALL WAYS TO BIRTH IN YOU...LIFE!!!
June 4th, 2006