SO GREAT SALVATION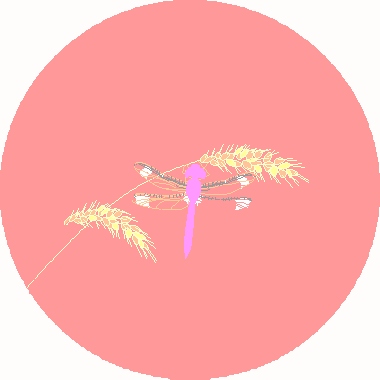 Remember the angels that were at the entrance of The Garden,
blocking the way to come back?
What a faithful Father, to not let us return to contamination like that!
His plan, of course, being: A New Garden would exist;
Knowing His creation's weakness, Jesus accomplished this!
And, further, gave us His Spirit so He could set-up, brand new...
His Domain, right now, like He showed us to do.
Hebrew, Chapter Two, says, "don't let this slip";
Angels heard The LORD's Decree when He prophesied this!
Their swords are still flaming to not let you...
established "another kingdom" to enter into.
Would "so great salvation" not have a plan?
Have you neglected establishing His Land...
by pushing this forward, until you enter Heaven?
That One...He established; You're to be "the leaven"...
that infiltrates right here, in this land...
multiplying, by inheritance, from "so great salvation"s Hand!
Making very sure, when this battle is raging,
that it isn't His angels that you are engaging;
They won't change their minds; They are sent to assist...
in establishing, right now, His Dominion, in the midst...
of a system that is totally outside His control;
With your "so great salvation", you can accomplish this, thou.
Are you spending your time in self-introspection;
That really shouldn't take too long;
Name it and be grateful that's been paid for by Jesus!
Then, get on with salvation's so great song!
On a physician's table, in this length of time,
but for Jesus rescuing, we all would 'flat-line'!
These ministering spirits will do His Decree;
If I choose otherwise. they will be fighting me!
This entourage was sent by our Father...to assist in maturity's course;
Their allegiance first is to their King; Opponents will suffer their remorse!
A book came out, thou interesting reading, I certainly don't agree;
He said angels fold their wings and become inactive,
unless I decree God's Decree;
I don't think there's a time that they're ever inactive;
They've been sent out to do God's Will;
Because I drag my feet or don't agree...They have their Kings Orders still!
If I'm trying to establish 'another kingdom',
I can plan on receiving opposition;
Oh, one-third, Satan angels, will help me about;
Their mission is to deceive, so I'll never find out...
The King is coming and will enter His Domain;
His instructions have always remained the same...
as they were when He literally walked on this earth...
expecting that we, in our "so great new birth"...
will take the land and corporately expand...
with The Good New of The Kingdom that He placed in our hands.
He just reminded me that "the temptation" He refers to,
In Hebrews Two, verse eighteen, is "the temptation" to not believe;
It is not doing 'works' so you'll be received!
That, we can do and ministering spirits will assist;
JESUS SO GREAT SALVATION HAS ACCOMPLISHED THIS!!!
Let the metamorphosis begin; The butterfly you are that was prepared of Him...
will fly like an eagle to establish that He...
has already Decreed for your victory!
He announced this to angels, your destiny;
and they will obey their King's Prophesy...
to assist in So Great Salvation's blessed way!
Will you let 'the glue' be mixed today?
If there's only one-part to this two-part glue...
the other part lays dormant in you!
A prophesy that isn't moved upon...
lay ineffective and dead on the ground.
He committed the power of His Glue to you...
along with "the mixer's" that will assist you to do...
His every Decree so that you can secure...
A New Heaven and Earth, greater than the old one before.
HEBREWS: CHAPTER TWO AND BEYOND
March 23rd, 2006