THIS IS WHAT HE HAD TO SAY WHEN I READ THE WRIT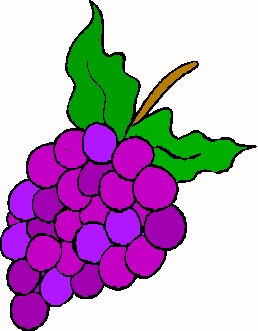 ING: HIS PERFECT WAY
So, the meantime, while we are on our journey...
giving each other a hand;
Don't ever forget, taking care of our bodies...
is so Our kingdom can expand;
It certainly isn't to 'earn' being His son;
That's The Lie of Religion that's bruised everyone!
He said: 'Let this mind be in you that is in Me;
Then, you'll have My Vision of Our Kingdom that's free!'
But, because we don't 'let'; Because we won't 'allow'...
our natural eyes 'see' and fear makes us bow...
to a lesser way than Abraham believed;
Don't ever forget that brought The Seed...
The Entrance; The Door to His Kingdom within;
Religion clocked in 'goodness' perverts His message to men!
Do you ever hear, when you're struggling, my friend:
'Seek His Kingdom, first and He'll multiply your end?'
Or, do you hear: 'Repent like us...
Then we'll teach you how to enter our 'lust'?
What 'lust' is that? Supplying their own needs...
by using your 'giving' to help them succeed...
in a way of blaspheme, thou they don't know...
their actions are making the world's kingdoms grow!
Why did He say, 'The fast I have chosen...
is to clothe the naked before they are frozen?
And further, 'To feed them with your multiplied bread';
Are you standing on another foundation instead?
Have your acts of 'goodness' promoted another way...
wondering why He won't do what He's had to say?
Or, have you changed His message and diluted His Truth...
instead, giving The Lie your tools for his use?
I have, because this really scared me...
to make Jesus Only my dependancy;
Yet, we can gather together and stimulate...
to remind each other and anticipate...
He will join us there and we will hear...
to encourage each other right out of fear;
The problem being, unfortunately,
condemnation of 'fruits' is all that most see...
Even thou, it's always 'excused away'
that they aren't 'confirmed' in the things that they say.
He said faith will come by what we hear;
Meaning: His Word will drive out all fear;
Perhaps, the reason this hasn't happened,
(The Sacrifice being outside our door);
Waiting, I think, to see with His Eyes...We are His Ambassadors...
to live first, ourselves, from His Inheritance...
allowing circumcision to represent:
We have a 'New Head' that has been 'exposed'...
first, for us and then for those...
that we, corporately, are to invite in;
Thus, offering freely His Kingdom to men!
Stimulated from: The Perfect Way...
only pages one thru three;
I want to read on to see what else...
our Lord has to say to me.
The Perfect Way: Lesson 41 at
May 16th, 2006