DID YOU KNOW?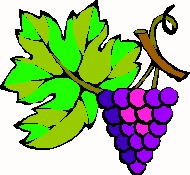 Did you know that the greatest food for sin...
is not to allow His wholeness to win?
This will not Ďjust happení, itís an act of my will;
Itís believing, with actions, to make emotions...Be still!
We have no doubt that He paid for Sin;
Why, then, will we not let our wholeness begin?
This is just as easy for Him to do...
as it was when He paid for you.
Donít emotionally try to get Him to do,
the thing that Heís already done;
This is an action that gives fuel to The Liar,
who pridefully challenged The Son.
This takes discipline; That is where we Ďcave iní,
Thru our lives, our feelings have led;
Not strong enough to do what He said...
Take the first step and carry our bed.
Then we wonder why men wonít listen to us...
or why we donít have any power;
Emotionally led, like the walking dead;
Unprepared for our final hour.
Thereís a spirit inside that wants to survive...
that will respond to his God;
That delights to do His Fatherís will...
and will keep your body alive...
Alive to complete the reason youíre here;
Alive to delight in conquering fear;
Alive to say, Yes, and not just exist;
Alive to say, No, to the challenge of this...
Alive to experience who a son really is;
Alive to inherit all that is his...
to decide to allow His Spirit to reign;
To decide that He didnít send, your life of pain.
I just heard a CD about Praise and Worship,
a subject in which I am lacking;
If you listen to this, you will understand,
how pride has been greatly attacking.
I appreciate, the knowledge of teachers,
who have taken the time to find...
what words really mean in the Hebrew and Greek...
so Jesus heart is defined.
It read my mail, and not just a rule...
but responses to Him, so that I wonít be fooled;
How careless Iíve been in my life with Him;
How much pride has ruled in the hearts of most men.
Makes perfect sense, when you enter a place...
that, in times past, was Luciferís domain,
he tries to make you feel like a fool...
than, gives you his pride in exchange.
Not emotionally led, which Iíve seen most of the time,
but an act of my will that has been defined;
I think Iíll do this at home, alone, first;
Then, experiencing Him, I wonít Ďroboticallyí rehearse...
the honor that this was intended to be:
To sing and dance with my Lord spontaneously.
And then; and then; to be perfectly still...
and expect Him to do His perfect will.
I can see this is opening a whole greater realm:
The full armor of God, in fact;
Getting dressed and then, petitions being made...
canít afford an emotional act...
But instead, to know, as you enter His presence,
and this place, not casually,
that you can expect each petition answered...
for them, as well as, for me.
Indeed, His inheritance has been guarded for me...
to enter, with great honor, what is perfectly free;
Could this be the fullness of hunger and thirst?
Could this be His longing, that should have been first?
Could this answer all questions of priority?
Could this be the way, that my pride couldnít see?
What a subtly deception has been exposed...
to remove me from powerless Ďprogramsí;
An audience with The King several times a day,
as my Kings responds to what I have to say!!!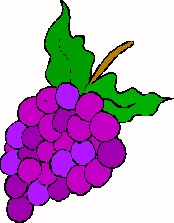 July 20th, 2005