INSTRUCTION'S RESULTS
If my expectation is, that I'll have to do,
all of the things I see aging you;
Then, that is exactly what I will get...
which tell me: I haven't believe Jesus, yet.
The principals of the foundation of Christ,
we have already agreed are true:
Doctrine of baptisms; resurrection of the dead
and eternal judgement, too.
Jesus the man, stood on Christ's foundation
and completed "the perfection" freely given to all nations;
The "repentance" that He is talking about,
in Chapter Six of Hebrews,
Is, walk in the same; refuse open shame;
Keep ministering His Truth; Thus, glorifying His name.
Seems Paul was persuaded; I wonder, are you?
He instructed we follow His promises too;
The example, of course, being Abraham,
who through faith and patience obtained...
every promise that he was told;
That, for me, can be exactly the same!
God said: I am blessing and I am multiplication;
These are some of things that I AM;
I swore by Myself, as there is none greater;
These, I gave to The Son of Man.
He also said, we too are heirs...
that it's this hope that anchor's our soul...
so we won't walk away and, with those steps, deny;
It is equally impossible for God to lie!
He said, Jesus entered that belief for us...
into that within the veil;
This made Him our Eternal High Priest:
King of Righteousness; King of Peace now prevails.
So how does what He did apply to you?
You're a new creation in Him;
When He went in, you were in His loins;
That makes you righteousness, too!
It isn't "right doing"; That will be your fruit;
It's actually "right being"; That is your root!
Well, why can't I do the things that He did?
You don't believe the things that He said...
because, if you did, you would bow your knee;
That "other guy" would die and you would be free!
So, how does he die? Don't do what he says;
He's habitually familiar and easily read;
He'll work you to death so that you'll "measure up";
Rather than celebrating, Communion's Cup!
That seems sacrilegious to celebrate that He died;
You're to celebrate that you are now justified!
This "remembrance" He instructed you to do...
is so you will remember: You are righteous too!
Then, with gratitude, you will eat His Bread...
knowing "decay" is not what He said!
If that doesn't make you want to celebrate...
then self-righteousness won't let you anticipate...
all He accomplished upon The Cross;
That "other guy", unfortunately, still is your boss!
So, what do I do? Believe what is yours...
Bow your knee and agree; Let Jesus be Lord;
He'll walk you right out of that other life;
He'll show you the lifestyle He's after;
If, the meantime, a miracle is what you need;
You'll have it...to end that disaster!
Don't you realize that ministering spirits surround...
when you are standing on that Holy Ground!
The first Kingdom for each of us to overcome...
is the one that He said is within;
When He is King their, you then will be ready...
to present His Kingdom to men!
Your words now, will have that greater power,
with order, to represent Him;
Your voices will rise in these final hours,
with "worth-ship", as you're singing each hymn!
In the process of, becoming fully persuaded,
our gatherings should be full of stimulation;
With God's order in place; gifts of various kinds;
You're now on a "treasure hunt", expecting to find...
every Word that He said to be true;
Don't let that "familiar guy" kill Jesus in you!!!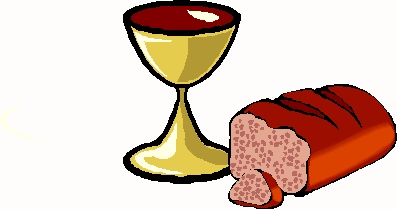 Stimulated from:
Hebrews: Chapters Six and Seven
June 27th, 2005