CONTROLLING WOMEN ARE NOT THE ESSENCE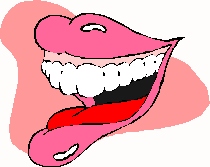 OF ME!
Women have greater struggles controlling their tongues,
because of their purpose on Earth;
I believe that God knew, when He separated the 'two',
that 'oneness' might not be birthed.
Eve immediately took authority and challenged God, Himself...
Chose to be deceived, her spirit now grieved,
deciding to be lord of herself.
The fact that she knew God said: 'Don't eat of that tree',
didn't seem to matter, because she could see...
the very same thing that Satan saw:
A position higher than God, that held her in awe.
This same problem not only exists today;
It shows up in women the very same way.
Single or married, there's very few 'listeners';
Mostly, interrupters'; Controlling 'insisters';
Their mouths control most every situation;
'Fast studies of Truths' that brought the fall of all nations;
Behind most men has been a woman's control,
and, like Adam, without leading, they don't even know...
because the women shares 'spiritual truths',
without his covering, they are being used...
with many words that override The Spirit's voice,
He can't possibly lead and hear God's voice.
This 'noisome pestilence', He will interrupt,
even if by Death itself;
Because, unlike man, God will not be controlled;
If this isn't addressed, you have reversed your roles.
This is the worst form of homosexuality, I fear:
Her mouth's soooo many words that the man can't hear,
as well as others, he exposes to this...
by his continual allowing of letting this exist.
Most of the time this is, not only allowed,
but actually is promoted...
so they can find peace, at least for a while;
But they've developed instead, their wife's lifestyle.
He thinks it is age that has stopped his erections;
(Sons won't let mothers 'turn them on');
That's as it should be but not God's intentions in marriage...
You have both 'dried-up' with that song.
Unfortunately, her tongue now controls her;
She needs one to set her free...
but the man is 'comfortable' in that relationship...
allowing that travesty.
That, as it stands, is all that's left for you;
That's what running your own life has brought you to;
No! It isn't too late, but it will require...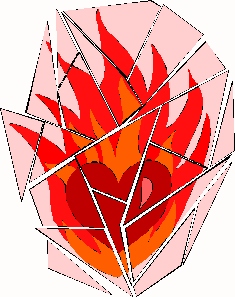 The instruction from God to put out that fire.
He isn't pleased with any kind of role reversal,
(and this is the very worst kind);
I suspect you'll need help to walk you out;
This takes courage of an uncommon kind.
Yet, 'doable', if you want to put an end...
to a powerless life and not continue to pretend...
that you really love God and all that are His...
when the truth is you're angry He's appointed you to this.
Well, good news, He didn't; It's your compromise...
that appointed to you all of Satan's lies;
It is never too late for you to choose to be:
What He has anointed for your destiny.
But, He must be Lord; You must give up 'that' life;
Your steps together will end all The Lie's strife's;
Fear the one that responds too quick
and separate yourself from them;
They are promoting their own lordship...
with their 'ready' answers to men.
You notice, this is rarely applied to their own lives...
unless it is advertised;
The Lie thrives on that kind of recognition...
won't quietly submit, otherwise.
This is still the wrong tree of 'good' and 'evil';
Nothing more than a rule and an act;
You wonder why, with this kind of a life...
there are so many heart attacks?
This is stress personified; Refusal to let power be contained;
Their 'much speaking' has held so many captive;
And you have allowed all this pain.
Walk away quickly, if they refuse to submit...
to God's order in you, leading,
or you'll deserve all the fruit that you get;
It's your choice to keep on feeding.
So will you be the one to choose to set free...
not only your peace but the essence of Me???
August 9th, 2005