HIS GIFT; HIS KEY
It was revelation to me that we hold The Key,
to let Jesus out of prison;
Anything less is to openly confess
by not moving on that He has risen.
He said, when you are newly created,
you have all of Me;
That's what born again means,
but you locked Me in,
because you only believe things seen.
So, in the form of My Spirit, I sent gifts to men...
trying to captivate to Me,
what's held them captive and persuaded them:
They cannot be completed in Me.
From this time on, when you view one in prison,
your understanding should be:
I Am complete on the inside of them;
Your gift holds one of their keys...
to unlock that door, as they don't understand,
I don't want to vacate; Instead, Expand;
Pull up those old stakes...
that held them inside of that land.
They really don't trust...especially Us;
That Lie won't let them see;
But, when you operate in your gift,
they will know supernaturally...
because their spirit will leap and respond to Mine;
The reason I sent gifts to My mankind.
So, operate wisely and don't 'add to';
At times you will not say a word;
The presence of Me, when I have free reign,
will come out of My essence in you.
I see a sad child looking out thru bars,
(that have been of their own making);
One bar's name: Disappointment; Another: No Hope;
Hardening, waiting for their awakening.
So many bars with so many names;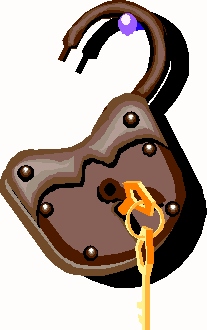 None of them greater than Mine...
and, with your Golden Key, that you've gotten from Me,
their door will swing open and define...
some other bars with some other names,
that they will decide to open,
to let Me free so that I can be...
every essence thru you, I have spoken.
These are 'steps beyond' that complete My resurrection;
Yes! Revelation knowledge from Me;
I have shown you in a very unique way...
to guard your life's destiny.
I'm glad you have chosen to hear what I've spoken;
And, 'confirmed' the very same;
Now, don't let your choices be less than My leading;
Reject every form of these chains.
You see, I used My Key directly on you..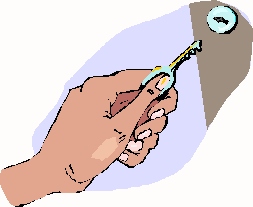 .
so you'd have understanding and know what to do;
I am leading you carefully with My Eye;
There are prisoners to free and be justified.
Yes! We have to get going where we are going;
And what are We going to see?
You'll know as I tell you and this will demand:
Your great dependancy on Me!
Make no choices that will chain you to...
anything less than I am showing you;
I want you ready to captivate with My gifts,
that I've given to you;
I want you free to operate in all of the things left to do.
You won't be disappointed, I promise you this;
But, rather, excited and, as you call for assist,
I will be there; You will hear My Voice;
Now, for My woman, is there any other choice?
I think not, My Lord; This is why I am here;
(Thou, I've taken many detours);
I want to complete my reason for 'being'
and close 'that door' on all fears.
August 29th, 2005