THE CAPACITY TO ASCEND
What's offered to me is the capacity,
to ascend above my emotions;
That is what happened, when Jesus decided to do...
all that His Father had spoken.
So how much do you think your vessel will hold?
Enough for you to do what you've been told?
Then, becomes a happening on the inside of you;
A war, if you will, of your 'feelings'...
trying to persuade you not to hear your spirit...
in all that your Father's revealing.
Instant gratification is what this one wants...
that your spirit-man knows it will get...
if it gets into the order, that has been spelled out,
and stops running your life like this.
God says, "Enter My rest"...and also, "Be Still..";
In that quietness is where you will hear:
"I Am inside of you; I paid your price;
Therefore, you have nothing to fear."
We all want His power to meet needs today;
Not just for ourselves...also, others;
He came with "Good News"; That's what He said...
and, yet, it's so hard to not "labor", instead.
But, in the "laboring", we are too busy to hear;
Our emotions take over and lead us with Fear:
One of the entity's that sit on the throne...
established by emotions to invade Jesus' home.
The multiplications that emotions produce,
I've observed, grows at radical speed;
At the end of it's day, there is exhaustion...
in order to meet all of its needs.
Its deceptive foundation, that's based on "good",
is like the power of a women that won't do what she should;
A valuable part of the way we've been formed;
Atom like power is what emotions adorn.
Yet, left on its own, it will run your life;
Emotions not led is your Producer of Strife.
The good news being: When you realize this,
your submission to your Father causes your spirit to resist...
anything less than all that He's said;
A power filled quietness of actions instead.
Emotion then follows, just like it should;
'That' your decision produced; Of course, "If you would...";
But, why would you not, when this is revealed?
You are re-forming seed to be sown in your field...
that will nourish you and others too;
All impregnated with what's been prepared for you.
'Now', "greater things" in you can exist;
You are giving life to your planting of this...
Just like the first Adam that breathed life into creation;
Our second Adam's anticipation...
of the kings that will rule and reign with Him;
But first, of course, in His Kingdom within.
Will these be His grapes of communion with you...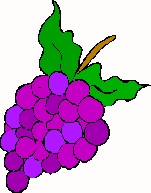 or will grapes of wrath make you eat its seeds too?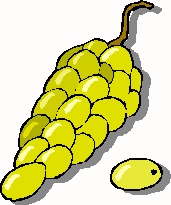 August 1st, 2005