HEBREWS, CHAPTER SIX: VERSES NINE THRU TWENTY;
I HEARD THESE WORDS FOR WEALTH BEFORE MONEY.
In My blessing...I will bless you;
In My multiplying...I will multiply you too!
Show the same diligence that Abraham did with his...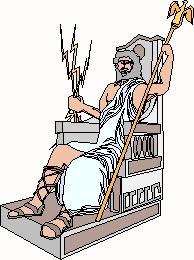 while I Am about accomplishing this.
He believed Me and responded, thou he did try to help,
Yet, always to accomplish what I said;
His motive wasn't: "I'll do this myself!"
Thus, what I had promised became his.
This is the way you can inherit;
I don't need your good ideas!
I have a plan that will include you...
and others of mine will see it too.
The very root of The Tree that produces,
will let Me be birthed for your daily uses;
Don't add one word to what I have said,
and don't subtract one, either...
or you'll place yourself in the way that I've cursed;
Determine to be My receiver!
Now, this takes Faith and it also takes Patience;
But, My inheritance is worth the wait;
Your petitions, I will complete...is what you can anticipate!
Don't lose this hope; it is rooted in Me...
Thou, many oppositions, this, Abraham could see...
and rejoiced greatly in My security.
Go on with no cares; I will get you there;
Keep your eyes single, on Me;
Don't ever forget: I swore by Myself...
and secured both of Our destiny's!
My way is secured and not complex at all;
Just believe what I said and I'll carry that ball.
The only way "slothfulness" can occur...
is "laboring" to bless yourself;
You become so exhausted, you forget about Me...
Then, "controlled by circumstances" is all that you see.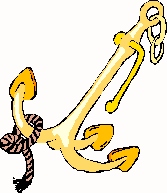 Didn't I tell you, "I Am your anchor?"
You'd best throw Me overboard...
and anchor your ship that is racing upstream...
with you stirring and being your lord!
Come on! Come inside the veil with Me,
into Our Father's presence;
That is Our Place of security...
forever welcome: The Root of Our Tree!
From this place you'll grow and produce Our fruit,
with leaves that will heal the Nations;
First for you, and then to feed others...Free, with no obligations!
Oh, they will seek Me, because they will see:
I Am the supply and My price is free.
This removes pressure right now and forever...
because you stopped carrying the load;
You went in with Me to our place, prepared...
and let your inheritance explode.
You, then, could see, I will do what I said:
Add all things to you; I'm your Daily Bread!
We'll go out together with great expectation...
infecting all of the whole of creation!
If you try to move on without "this root" fixed,
it will ruin your health and sink your ship;
But, coming with Me to the place I've prepared,
I guarantee, This will kill all cares!
I am persuaded that you will choose...
the things that accompany salvation;
Thou, at times foolish, I've watched your heart;
My Stamp's been on you...right from the start!
IT'S TIME FOR YOU NOW TO ENTER MY REST;
I HAVE HELD IN TRUST MY VERY BEST...
THAT YOU WILL RECEIVE, LIKE ABRAHAM DID;
THERE'S OUR KINGDOM TO WALK IN...
WHERE OUR LIVES WILL BE LIVED!!!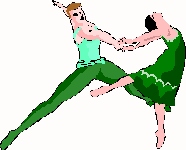 July 18th, 2005