TOGETHER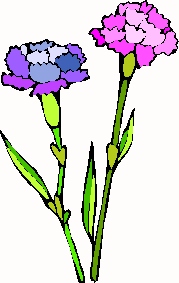 Your perfectness is finished;
Your perfectness is complete;
We'll walk in that together...
You'll not know defeat.
You don't understand
what I mean by "grace"...
or what you now can do;
"Un-earned favor", my love, means:
I have completed you!
Every time you re-new your mind,
My completeness in you,
is what you will find;
The perfectness of what I've completed,
pulsates and stimulates you;
We will multiply and reproduce;
Not one of Our children
will suffer abuse!
You are free with the freedom
by which I freed you;
They, with Me, will multiply too!
These are the generation's of Me:
All curses broken
and totally free!
Familiar spirits, from before you were mine,
have tried to stake their claim;
They fear and tremble,
when they are revealed;
They hate that you are not the same!
My Security System sounds the alarm!
There is an intruder,
trying to do My love harm!!!
I will not allow an intruder to see,
the nakedness of Our intimacy!
Remember! No more oppression or unfulfilled disappointments!
You and I have some completed appointments!
We will do necessary things...
to end all offences;
That's security's ring;
Familiarity' s clothes lay dead
at your feet;
Your nakedness with Me...
know no defeat.
Would I break the stem of My growing flower?
Rather, protect and nourish,
so no thing can devour!
My payment for you;
You are the joy of Me;
My love for you will always be!
Forever safe, honoring My creation,
as We two walk in anticipation;
I call to you and you reach out your hand;
We walk to Our Father, with all of Our plans.
The unity of Us can never be broken;
You can trust this is what I have spoken!!!

The power of My Love will saturate and free;
The disappointment's what the enemy sees.
Each one joying to please the other...
as We walk along and please One another.
May 6, 2005