SUCH A SLIGHT REVERSAL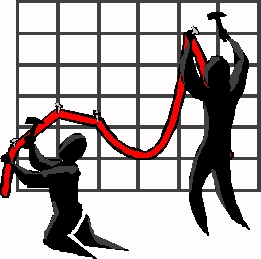 I did good, so therefore, I am good,
is what religionist say;
No! I am good, so therefore, I do good,
is what I understand is Godís way!
Such a slight reversal; one can hardly pick out...
this repetitious rehearsal, that many are about.
ďKnee-jerkĒ reactions only expose,
what the bodyís been programmed to do;
Itís become paramount that this is discerned:
Who is the programmer of you?
The ďsoulĒ of a man: mind, will and emotions,
wants always to completely take charge;
His ďspiritĒ waits to see if, perhaps, he can tell you
who God has said that you are.
At the beginning of each one of your days,
do you ever wait to see what He has to say?
Or, are you so pressured by your routine,
the life of your spirit is rarely seen?
This is a definite act of your choice:
Whether or not you will hear Godís voice.
Your spirit will hear what Godís Spirt has to say...
But, your soulís impatience wants to have itís own way.
If I really believe He is resurrected,
(alive, interceding for me),
I would expect to hear what He is saying...
to stop every tragedy.
Some things we do know and we can, of course, read;
But, the application is dependant on me.
An emotional path, that your soul has led,
will demand your goodness until your body is dead.
But, the spirit in you wants to hear even more...
Wants to see if God said to walk thru that door.
Confidence, then, begins taking itís place;
Your soulís not equipped to run that kind of race.
I think ďitĒ decides (with all of ďitísĒ pride) :
Itís better to follow than lead;
In this chosen place, becomes released
to itís rightful place: To help intercede.
When I think on these truths, itís astounding to see:
Unity, first, takes place inside of me.
God has equipped us, if weíll only expect...
There is not a problem He hasnít solved....yet,
we continue to do what seems logically true;
That makes the controller of yourself...you!
May 18th, 2005