THE SOUL DE-THRONED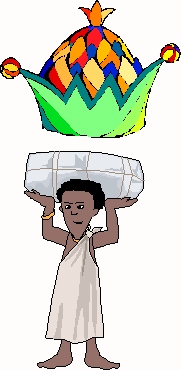 :
SET FREE TO FOLLOW
Does 'overcoming' count when it comes from my strength?
The soul of me will go to great lengths...
to be recognized and wear a crown; But, it usually leaves men dead on the ground.
Yet, I know to be involved with this man called Jesus,
can be dangerous as well;
I also know we are talking, destination; being Heaven or Hell.
I've often wondered what His 'Twelve' thought,
with the temporary end of their committed walk.
They, too, had been bought with a price just like mine;
They were not their own! Is that my thinking at any cost?
Or, have I made this my home?
Have I really considered, with choices that are free;
Do I belong to Him or completely to me?
My soul has the ability to transform,
all truths that I've heard...to be comfortably worn...
on a body that I have defended and protected...
that, most of the time, cannot be detected!
It's easily seen in this "Land of the Free";
The un-saved see justices's reason;
But have my personal choices made this monster grow?
This is the thing that I want to know.
What have I committed against this Day of The Lord?
That's all He promised to keep!
With what I've committed, up to this point,
Does it give me security's sleep?
The soul's lust to pride has the great strength to hide,
what challenges its way to be justified;
And how do I give up my life, in order not to loose it?
When my spirit demands an answer like this...
Soul vacates the throne; It cannot assist.
It's throne is composed of accumulated 'stuff':
Both 'choices' and 'goods'...all the same!
When it starts to crumble, with choices not liked,
You'd better prepare for the fight of your life!
Or, better put: The fight for my life that re-creation gave to me;
Only the eyes of the spirit of man, will be able to see;
What are the steps? I don't know;
The question should be: Am I willing to go?
If these facts are true and He's about to return...
With 'the gifts' that you claim, What do you discern?
He's saying something, so why don' t I know...
the way His voice is saying to go?
Or, is my selected avenue of choice,
with the ones that, at least, still have a voice:
Find some fault with what's being said...
Then, I don't have to go where I don't want to be led!
What a contradiction, to say, "I'm hearing nothing."
and then refuse to submit,
to the one that says, "This is what I've been hearing."
What will that non-sense get?
Perhaps the real fight lies within;
Will the soul's un-forgiveness win again?
We've all been challenged and sifted like sand;
Time to help one another and get on with His plan!
I am persuaded, along with Him,
Greater things than these will you do...
because Jesus is praying in our behalf...
for the better things of you!!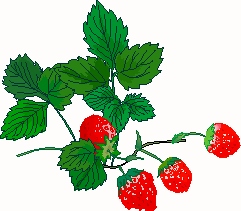 May 7th, 2005