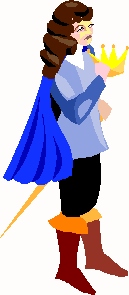 THE DRAGON SLAYER
The Godhead separated so it could choose to be One;
Never tells us to do what He has not begun.
Now...There is the equal order of two;
Corporate power of each One offered to you.
Compared to the atom or the galaxies;
Power in this order to be perfect and free;
First, as a Lamb, submitted to The Lion;
That had to be eaten to become what I am.
Now Sin has been swallowed in victory;
The Lion's share belongs to me;
Not as a 'rule' but, rather, an 'action';
Pretenders can't have that Love's satisfaction.
The Lie's unleashed power of devastation;
Or, The Truth of these leaves to heal a nation?
The Scepter of Righteousness in hands He can trust;
He literally passed this torch to us.
I won't run this race and neither will you,
if The Lie continues to cloud my view;
The only way the resentment falls off,
is to see the Joy that endured The Cross...
To know that there is, in the lifetime of you,
"Greater things than these" yet, for you to do;
He clearly stated, "laws won't justify";
Could that be the beam that is in your eye?
When you were young, your dreams were expanded...
Un-restricted, in the Land of The Free;
The older you grew, you became heavy-handed;
Your emphasis turned to the 'me'.
When your way was challenged, based on offenses,
the lion's teeth started to grow;
Not The Lion of The Tribe of Judah; That's so important to know.
Your nurtured protector, with many names,
that will rip through the flesh of a man;
There's another Lion greater than yours...
that's dangerously close to your hand.
You've trained your lion to only see...
any offences that are done to your 'me';
Yet, The Lion that God intended for you...
is the one that ate Jesus and "whited sepulchers", too.
The place of the grave is well maintained;
But, inside, dead men's bones;
That place of decay, could not hold Him...
and is not your intended home.
Has it ever occurred to you,
this place you call home is a sepulcher too?
I don't mean The Earth, that belongs to The Lord;
But, rather, the "love of" that you have stored...
in your frustrating fight; Preservation's actions;
Absalom's clone will have satisfaction.
The question I should be asking daily:
What thing's interrupting my freedom?
If you really do want to know,
The Sword of His Spirit delights to show...
Mysteries so great, you can't possibly do,
all of the plans that He has for His 'you'.
The atom begins to separate, as you choose to enter His Heart;
Restoration becomes your action...Decided before you start!
You glance down and the pet you had nurtured,
lays dead with you on the ground;
Both resurrected into burden-less life:
The Dragon Slayer's been found!!!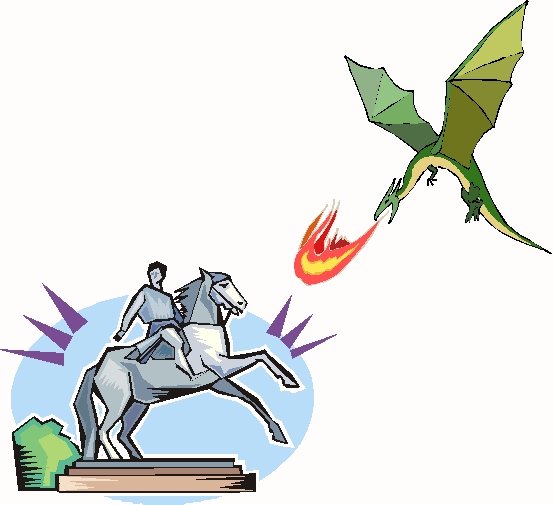 May 11th, 2005;
Stimulated from: "If I Be Lifted Up"..
and preceding stepping stones.
Lesson #22