RELIGION EXPOSED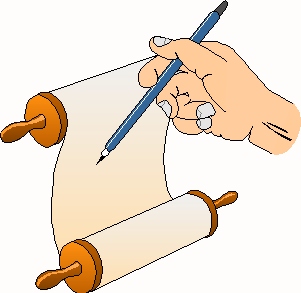 To be 'religious' is a terrible thing;
It de-throne's Jesus and makes you king;
'Religiousness loves to put on display...
fruits of The Law as being their way.
I can't help wondering if they've ever read:
Acts Thirteen, thirty-eight and nine;
This is what's said about that nonsense;
It can't be more clearly defined.
Perhaps that's why un-forgiveness reigns;
(This action that gives Satan his ground)...
because they haven't believed they're forgiven;
Thus, friendship lays dead on that ground.
Like Enoch, if God, first was your friend,
I doubt that your actions would continually offend;
How could you daily walk with Him and hold on to past offences?
I doubt that you could; So are you just talk?
This is how 'religion' affects your walk.
There is a person in your life, as in Andrew's,
that told you about The Lord;
Has that stimulated in you, gratitude?...
Or, have justified offences climbed on board?
If you forgive, you will be forgiven!
He said that's the way that it is...
Not just with words; There's always an action;
Else, how could His Cross have satisfaction?
'Religion' always drips of love but, has no power in it's life;
The "Pure Religion" He's speaking of,
will first, put an end to all strife.
Restoration has been given to us, whether we like it or not;
To "repair a breach"; To "restore a path";
have been buried in resentment's rot.
This, my friend, gives birth to 'religion' and brings a pretender to view;
It's time that you give Love His satisfaction;
This ball has been passed to you.
Unity is important to God; Therein lays corporate power;
A commodity you will want to see,
in your life, for God's final hour.
What a loving Father we have,
to demand we receive nothing from Satan's hand;
Every directive will always be:
What is the best for you and best for me!!!
May 12th, 2005
Acts Thirteen: thirty-eight and nine;
Isaiah Fifty-Eighty