THE LIE'S MAGIC WAND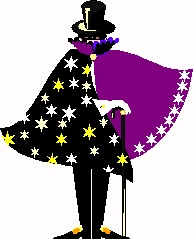 Moses was faithful over his house, as a servant;
Christ over His own house, as a Son;
We are His house, therein confidence...
being completed for The Holy One.
You had to ask, to invite Him in...
then He set up residency;
Can disease then share with Jesus Himself;
His is total occupancy!
Confident expectation held firm to completion;
When did the Builder change hands?
The subtle Lie fooled you, so you'd take over the task
and come out of His rest to expand.
I hear so often: "I must do my part.";
Well, what part, I wonder, is that?
Is it, "carry the load?" Is it, "work to maintain?"
Or, is it simply believing His facts?
With whom was He grieved those forty years?...
Then, He gives explanation of Sin;
He states very clearly in Hebrews, Chapter Three:
With the ones that would not believe Him!
Because, His plan was to give them His rest,
while He completed their house;
No "dis-ease" there, but they would not believe Him
and so, miserably failed the test.
For unto us was the Good News preached,
as well as to the whole Earth;
A finished foundation, His World rests on...
that was yours at your second birth.
A Throne Room established of unearned favor,
available now, to you...
to obtain His mercy in your time of need,
with His value to walk you through...
every opposing force of the Lie,
that's screaming at you that you're not justified!
The obedience that He has been talking about,
is believe that you're completed to be...
all of the things that His death paid for,
in His conforming of you and of me.
That is the fight that you should be fighting;
So, be careful what you let your ears hear;
His power is there and will manifest...
to completely abolish each fear.
Read thru Hebrews, with this in mind;
It's full of treasure that's clearly defined;
Affliction's displaced with the Truth of His Words;
His Light exposes the lies that you've heard.
Then, you confidently walk, expecting to see:
Every promise fulfilled with His victory;
The burden of proof is removed from your back;
God's enemy flees; He can't complete his attack!!!
This is how no weapon formed, against us,
will come to completion;
Most of the time, we fight the wrong fight,
as we respond to our familiar reason.
If he can just catch our ear for a moment,
he knows he can bait us to respond...
BUT, when you decide, it's a fight Jesus won,
you've annihilated his "magic wand".
The Book of Hebrews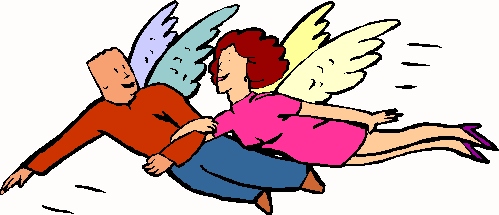 May 31st, 2005