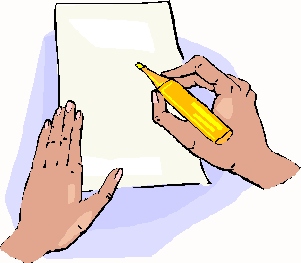 SOME OF GOD'S CHILDREN...
It's plain to see, when you read His Word,
some of God's children wrote down what they heard.
My question to you: Are you responding this way...
or are you repeating what you read that 'they' say?
Be very careful; That could become a vain repetition of words;
He already established, thru relationship;
Why don't you write down what you've heard?
A little scarey? Indeed! I agree;
A good definition of responsibility...
that certainly puts an end to pretense;
Defining what you've heard, takes you off from that fence...
that you have been riding for so many years;
Stagnation's way that produces your fears.
I know why you don't and so do you:
You then, couldn't hide to protect your view;
What's written down becomes, evidence;
You would much prefer to stay on your fence.
If you understood His payment of "Grace",
you'd not be afraid to stand face to Face;
This isn't an issue of "right" and "wrong";
It's a killing of "nothing-ness", that you've walked in so long
'But, that's okay, I go to church'; Well, what are you going for?
I thought the whole idea was: You learn and you grow...
to walk in and apply the things you now know.
Such as, a knowledge of who you are;
Such as, actually hearing the things from His Heart.
It's so much more comfortable to stay in the shadows
and judge what others have said;
You have become a very dangerous child;
A child that is very 'well read'.
BUT, what is it, child, you have actually heard...
and has it stimulated your passionate view?
Are you so excited, you want to pass on,
the words that He's spoken to you?
Apparently not, because I never hear...
the words He has spoken to you in your ear;
That, of course, will always confirm
with what others have written from instruction's that turned...
One that really has been raised from the dead,
with ears that can hear what God's Spirit has said.
I want to address, here, inspiration...
as attributed to God's Word:
Most definitely, as moved by God's Spirit,
chosen men wrote down what they heard.
Now, these are the questions I'm asking you:
Have you been chosen? Does His Spirit indwell too?
There is such perfect unity, in this awesome Godhead we serve,
He certainly wouldn't cause a division,
with all of His inspired Words...
and, if it has for you for some years,
parables have been waiting for the growth of your ears.
No! Division is caused from another source;
Hearts that won't forgive can't have intercourse!
So, these are the words that He said to me,
in the way of admonition:
Come out of the shadows; Get off from that fence!
You've already read...I Am your defense!
Your spirit can't survive to lead your soul,
when never exercised to hear and to know;
Yes, and writing down the things that I've said,
that have grown to communication...
from what you have read.
Because, when you know, He has spoken to you;
This cannot be stopped, as you're seeing this thru;
This has an order of development,
that changes 'have to's' to 'want to';
No thing on this earth can circumvent...
The King's Government for you.
May 13th, 2005